The Gift Of Dyslexia
Why Some of the Smartest People Can't Read and How They Can Learn!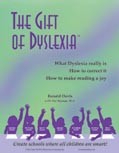 What Will I Learn?


✅What natural factors cause the mind of a visual-spatial thinker to develop the symptoms of dyslexia or ADD?
✅What goes on "behind the eyes" of someone prone to dyslexia from birth to age 9 and beyond.
✅How and why dyslexia is often misdiagnosed as ADD.
✅Easy to follow exercises that allow dyslexic or ADD students to stay focused without drugs.
✅A creative and fun way to eliminate confusion in words and symbols.
Preview Video
This is an 8 hour distance education online streaming video course to assist parents, teachers and volunteers in helping their children or adult loved ones correct dyslexia through symbol mastery.
By following the easy, step by step directions on these tapes, children and adults with dyslexia will be able to read faster, easier and more efficiently. Our own son has used the information on the tapes and now reads five years above his grade level!

Ronald D. Davis, himself a dyslexic, has created a unique, step by step program that has helped improve the reading skills of thousands of children and adults who have been diagnosed with dyslexia!
Anyone who wants to learn the Davis method for reading improvement will want these online streaming videos! This workshop was taught at Stanford University and put on videotape for everyone to benefit. All Davis Material is Trademarked.
Einstein, Churchill, da Vinci, Walt Disney, Whoopi Goldberg and Ted Turner... have all succeeded despite learning disabilities. Ron Davis presents a highly interactive hands-on workshop and tells why some of the smartest people can't read and how they can learn. He also teaches how dyslexia and ADD can be an advantage in school, creativity, and life. He provides immediately practical tools and strategies for parents, classroom teachers and others wanting "the specifics and how-to" of helping their children with these labels. The emphasis is on bringing this highly successful treatment and correction of dyslexia into the child's home and school life.

Ron Davis grew up labeled as a "dummy" at home and "mentally retarded" in school. Despite his severe learning disabilities, he became a successful engineer, artist and businessman. He was functionally illiterate until the age of 38 when he developed his breakthrough Orientation and Symbol Mastery procedures which allowed him to improve his reading and writing ability from third grade to college level in a matter of months. Ron is the author of "The Gift of Dyslexia" which has been translated into several languages. The video tapes are easy to use and show very powerful, successful dyslexia correction strategies. Ron's methods have helped thousands regain self-esteem and control over their lives.

Your Instructor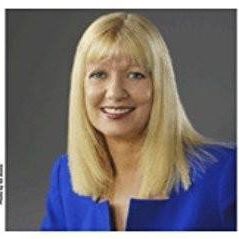 Dear Parent,
Have you ever thought about what you'd do and how your life would look, if only your child could get excellent grades in school right now? How would your child feel with excellent grades?
Let me ask you a few questions and if you answer yes, then you know you're in the right place.
Is your child, over the age of 12, underperforming in school, getting poor grades, lacking confidence in their ability to learn, read, remember and test well?
Are you feeling exhausted both mentally and physically, not knowing the best way to help your child improve their grades, in the right way, so that you know they are prepared to reach their potential and have a successful life - no matter what the circumstances?
Do you know your child is bright but they just can't seem to show it in school? Does it seem like you're going through nightly homework hassles? Do you feel like you've tried everything before but nothing has worked and your heart is simply breaking over it? Allow me to share a secret with you...
Here's The Biggest Secret Every Parent Needs to Know About Learning
What I've discovered, devoting my life to helping students succeed, is that schools tell your child what to learn but they don't show them 'how to learn' it.
And if your child is like the millions of others who don't enjoy school, and don't know 'how to learn', then sadly they are punished with bad grades, really low self-esteem, exclusion from the activities they love, and much worse. And it's all so unnecessary.

Not having the skills to know 'how to learn' and succeed in any any subject, whether it's 7th grade math,or the college or graduate school entrance exams, wreaks havoc in your life and in theirs. It causes you and your child heartache and pain every single day.
So, my promise to you is that there is a proven system to remove this pain and transform your child into a confident, successful student, who is prepared to learn and test well in any set of circumstances.
Introduction
My name is Pat Wyman. I'm the CEO and founder of HowtoLearn.com and we've been online two years even before google.
Over 500,00 students have benefitted from my 3 bundle course, called Total Recall Learning. Students raised their grades, test scores, and their confidence in themselves. What's more, thousands of teachers, all over the world, continue to take my course to empower their students with all the tools they need to succeed in school.
Your child will reap the rewards of my 30+ years of devotion, compassion and dedication to their success. I'm a noted, internationally known learning expert, award-winning best-selling author, University Instructor and Reading Specialist who gets results for your child. I've even taught medical students how to get higher scores on their medical board exams.
You may have seen my work in publications like the Washington Post, global webinars with companies like Microsoft, on the cover of Nick Jr. Family Magazine, or during hundreds of radio and t.v. shows.
My own children used the strategies in this course as well: my daughter fulfilled her life-long dream of becoming a doctor who helps save the lives of tiny, sick infants, and my son used this course all the way through college and grad school to help children in the Child and Protective Services Program and to become a screen writer.
Total Recall Learning is based on cutting-edge brain research, teaching your child how learning occurs and why learning is not about being smart.
It contains 3 unique courses that show your child how to learn, study in the most effective way, focus; how to have an extraorinary memory and how to double their reading speed.
You can expect to see transformations in your child the first three days we work together.
I designed it to give your child the extraordinary learning advantage they need and deserve in school and in life!

Total Recall Learning opens up a whole new world for your child. They prove to themselves that every single strategy works and it builds their confidence from the minute they begin. Your child receives all the learning, world memory champion, and faster reading strategies they need to reach their potential, and become the highest expression of themselves.
The results: Your child's confidence soars as they use their newfound skills.
They master learning strategies that apply to all subjects, whether it's reading, math, physics or learning another language.
They will learn how to remember anything and everything, how to motivate themselves on-demand, and focus in a new, more powerful ways that makes the most of, and respects their precious time.
Your child learns the best way to stay organized, take notes that go into their long-term memory, how to study the way their brain learns, and how to double their reading speed, using two proven methods based on long-proven brain research.
Expect to see lots positive changes in your child throughout this course - and most of all, you'll both be smiling and jumping for joy when they bring home the report card they dreamed about.
If you decide to give your child the gift of Total Recall Learning you will be helping your child succeed in life, in ways you can't even imagine.

You'll help them secure results now as well as a better future because you gave them the most essential skill of their lifetime - 'how to learn'. They will be prepared for any new learning in any set of circumstances as they graduate and move into the 21st century workplace.
When your child knows 'how to learn' it helps them to get ahead faster, re-skill or upskill to take on new responsibilities, get a better paycheck at work, and learn whatever they need to, should they decide to change careers.
My mission in this Total Recall Learning Program: To completely empower your child with everything they need for higher grades now and a lifetime of learning success because they know how to learn anything fast!
Warmly,

P.S. When your child enrolls in this course, we donate a free course to a child in need.
Course Curriculum
Module 1
Available in days
days after you enroll
Module 2
Available in days
days after you enroll
Module 3
Available in days
days after you enroll
Frequently Asked Questions
When does the course start and finish?
The course starts now and never ends! It is a completely self-paced online course - you decide when you start and when you finish.
How long do I have access to the course?
How does lifetime access sound? After enrolling, you have unlimited access to this course for as long as you like - across any and all devices you own.
What if I am unhappy with the course?
We would never want you to be unhappy! If you are unsatisfied with your purchase, contact us in the first 30 days and we will give you a full refund.