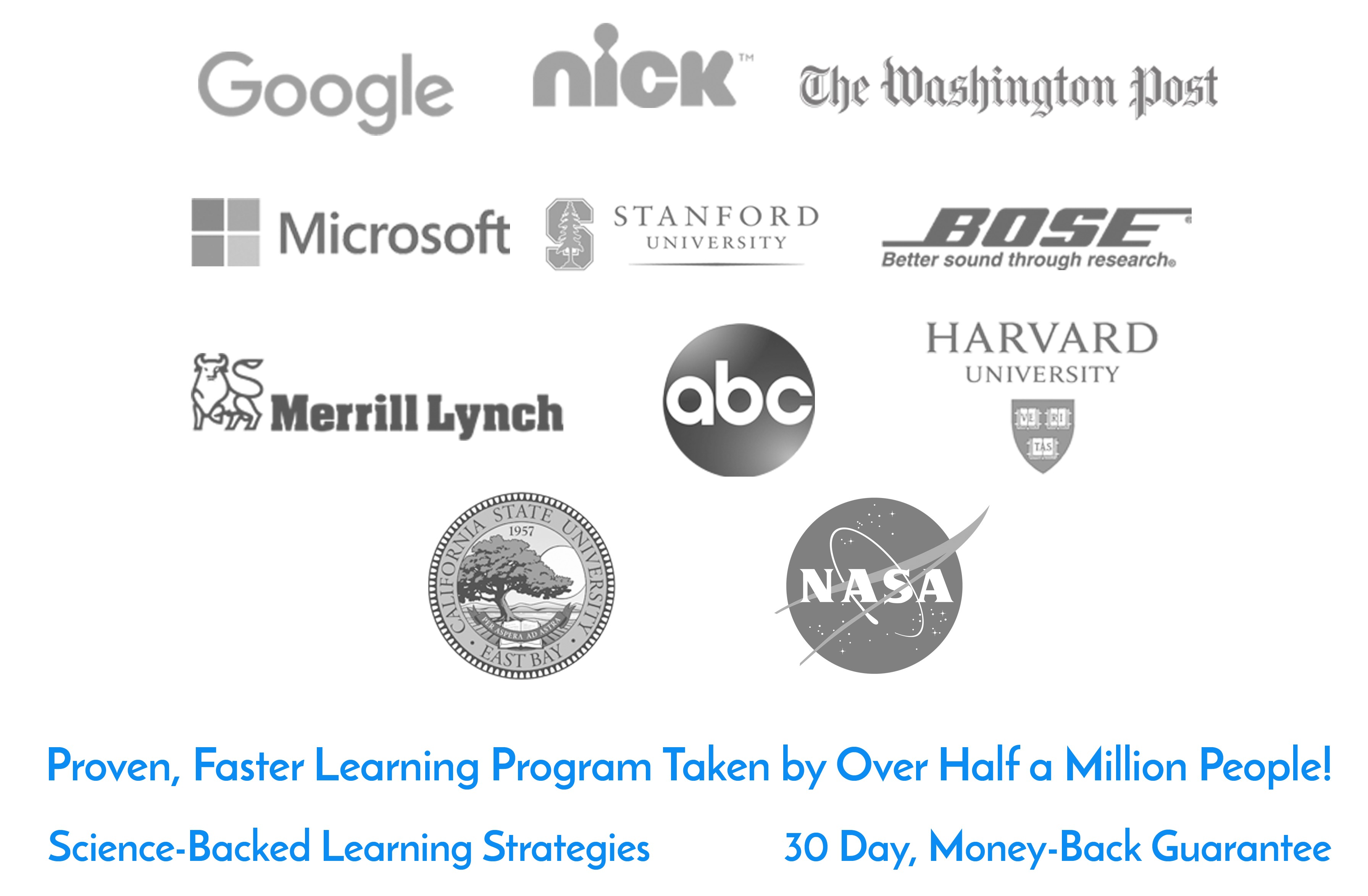 3 Course Bundle for Students, Ages 12 and Up, to Get Higher Grades...
Imagine how it would feel to have your child:
Take control of their own learning
Master any subject in far less time
Read 2 to 4 times faster
Get higher grades on their very next report card

All without you having to beg them to study or argue over homework

Click below to watch the short preview video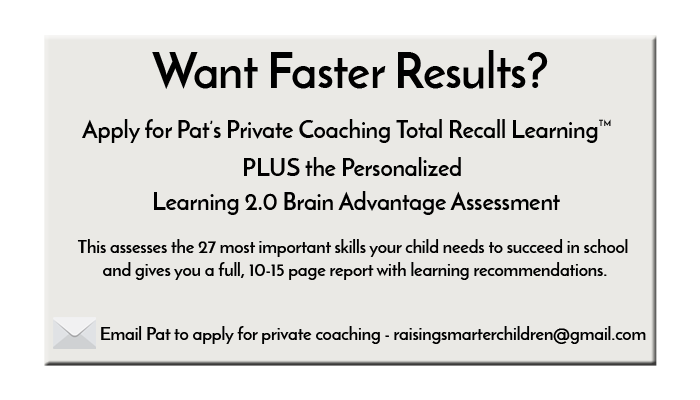 Dear Parents,
You're super busy and life's really hectic right now I know.
So I will get straight to the point.

As the CEO of HowtoLearn.com, the biggest questions parents are asking me right now, are how can their kids possibly can catch up since they lost so much learning time, and what needs to happen so their kids bring home really good grades on the very next report card?
I'll answer both and here are a few questions just so you know you're in the right place.
Does Your Child Do Any of These Things?
Does your child study for hours on end, think they know the information, and then somehow forget it during the test?
Do they have trouble focusing and getting motivated?
Is your child having a hard time showing what they know in the classroom?
Do they read an entire page in their book and have to go back and re-read in order to remember and understand it all?
Is study time really slow and painstaking for your child and are you fighting over getting them to stay with it?
Does your child ever say they are bored with school, overwhelmed with too much information, and that it's too hard to keep up?
If you answered yes to any of these, then you are in the right place and I'm committed to making sure that all this changes for the better.
After all the ping-ponging back and forth between remote and in-school learning, my mission is to help your child turn all that around, excel in school and make sure their very next report card is fantastic!
Hi. My name is Pat Wyman and I teach people how to learn, read and remember things quickly with my proven and proprietary learning program.
Over half a million students have used my strategies during the past 34 years.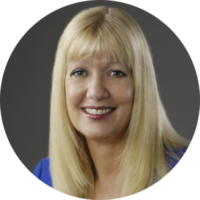 After a high school teacher held up my failing grade in geometry in front of the whole class, and told me I was stupid and would never get math, I vowed to become a teacher so that none of my students would ever have to suffer that kind of humiliation.
I knew there had to be a way to learn and master every subject, so I immersed myself in courses on neuroscience about how the brain learns and remembers, how to increase reading speed and mental performance.
I put everything together into one proven and proprietary learning system called Total Recall Learning™ and used it with my students. The school district even sent the superintendent to check on my class since their grades went up so quickly.
As a learning expert for well over 30 years, university instructor, best-selling author, reading specialist and the CEO of HowtoLearn.com, I'll be your child's brain and learning coach and show them how to catch up, keep up and get ahead in school.

In my Total Recall Learning Program™ for Students Your Child Will Learn 'How to Learn' Anything Faster and Master Any Subject.
Did you know that schools tell kids WHAT to learn but don't show them HOW TO LEARN it?
When that happens, it's confusing for students and they end up feeling unmotivated or bored with school. They learn slower and forget more, simply because they don't have a proven system that is the master key to all of learning - How to Learn!
In this course, I'll reveal all the practical tools in reading, learning, focus and memory to make learning easier, faster and whole lot more fun for your child and I'll be there every step of the way for them.
Over half a million students have already benefitted from my Total Recall Learning™ Program for Students and you don't want your child to take another test without going through this proven course first.

Once your child learns how to cut their learning time in half and get better grades on their tests, all the stress you were feeling about them and school will be gone.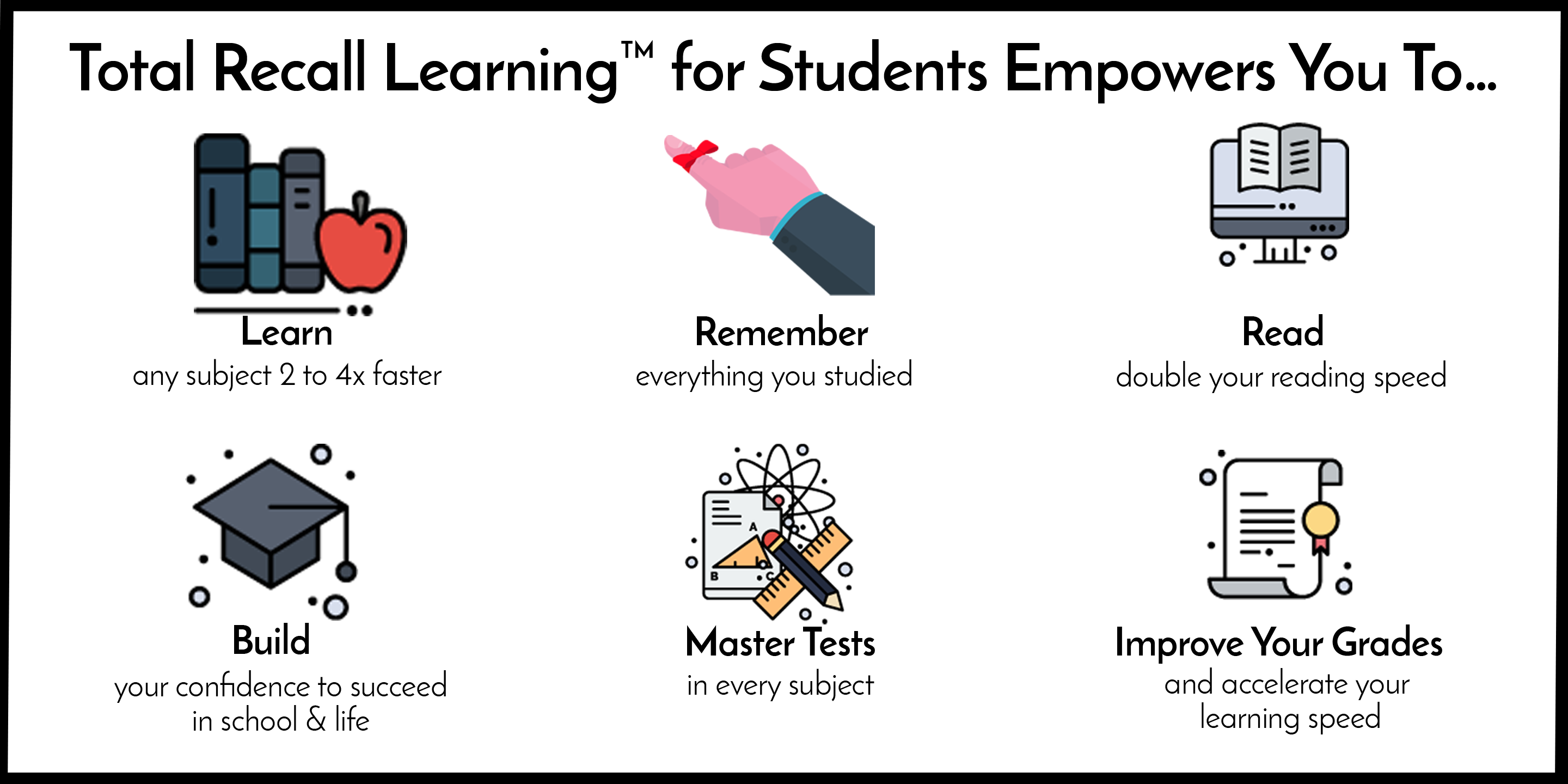 Your child will become an independent learner with the powerful information in this course.
With the learning blueprint they receive, they'll be able to take control of their learning, discover how to rise above the overload and learn more effectively.
It doesn't matter if they've lost instructional time because they will have a proven way to not only catch up, but to get ahead and stay there.
The good news: they will be able to master any subject, no matter what the learning environment.
You can expect to see your child become the highest version of themselves.
And just imagine how proud everyone will feel when your child brings home their new report card!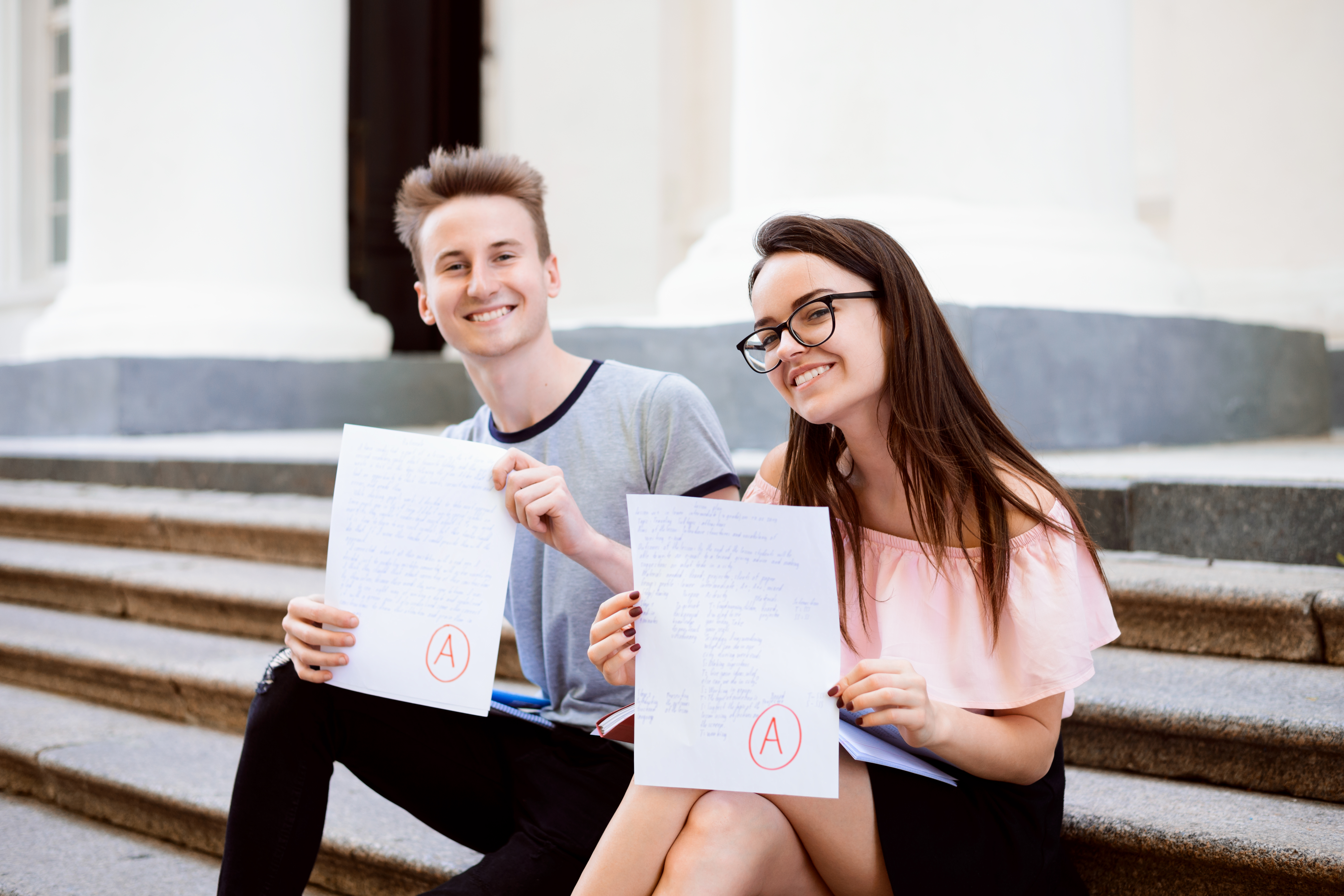 Knowing How to Learn is the single most important skill your child needs to succeed in school and in life.

It's the master key that unlocks every other skill.
"By understanding the underpinnings of how your brain works, processes information, and builds memory, you can successfully learn any subject you want." --- Business Insider
Here's My Promise to You!

In Total Recall Learning™, I'll make sure your child is prepared, and has the strategies for effective learning, no matter whatever new learning comes their way; whether it's in school, during remote learning or even at their job.
Knowing how to learn sets your child up for success in school and after your child graduates.
It prepares them for anything from remote learning, to college entrance exams or having to change jobs suddenly when they enter the workplace.
Let's face it. The world has changed drastically. People are going to have to re-skill or upskill for new jobs and maybe change jobs more often than ever.

The health crisis has abolished so many jobs, that giving your child the gift of "how to learn anything fast" is more important today than it's ever been.
Your child will definitely have an advantage as they learn because of everything I've included in this course.
Here's What One Parent Has to Say

The Total Recall Learning™ system is a 3 course bundle.
It includes faster learning strategies for every subject, two speed reading methods to double your child's reading speed and an entire section on how to remember everything and test well.

Plus, your child gains confidence from the start - they learn all about their learning strengths and how they learn best!
Students have taken Total Recall Learning™ successfully for over 30 years. Teachers from around the world take it also so they can use the information to empower their students.
In one school, the teachers wrote and told me they used all the strategies in this course and their students got the highest math test scores in their state.
Do you want your child to be included in Total Recall Learning™ for Students so they can get terrific grades in less time by working smarter and not harder?
I've done two things to make this an easy decision for you to help your child by making the pricing super affordable during the pandemic (it is normally a $197 course) and now is almost 82% off and as always, give you a money-back guarantee because I stand behind everything I do.
With love and learning success,

For every course purchased, we donate a course to a student in need.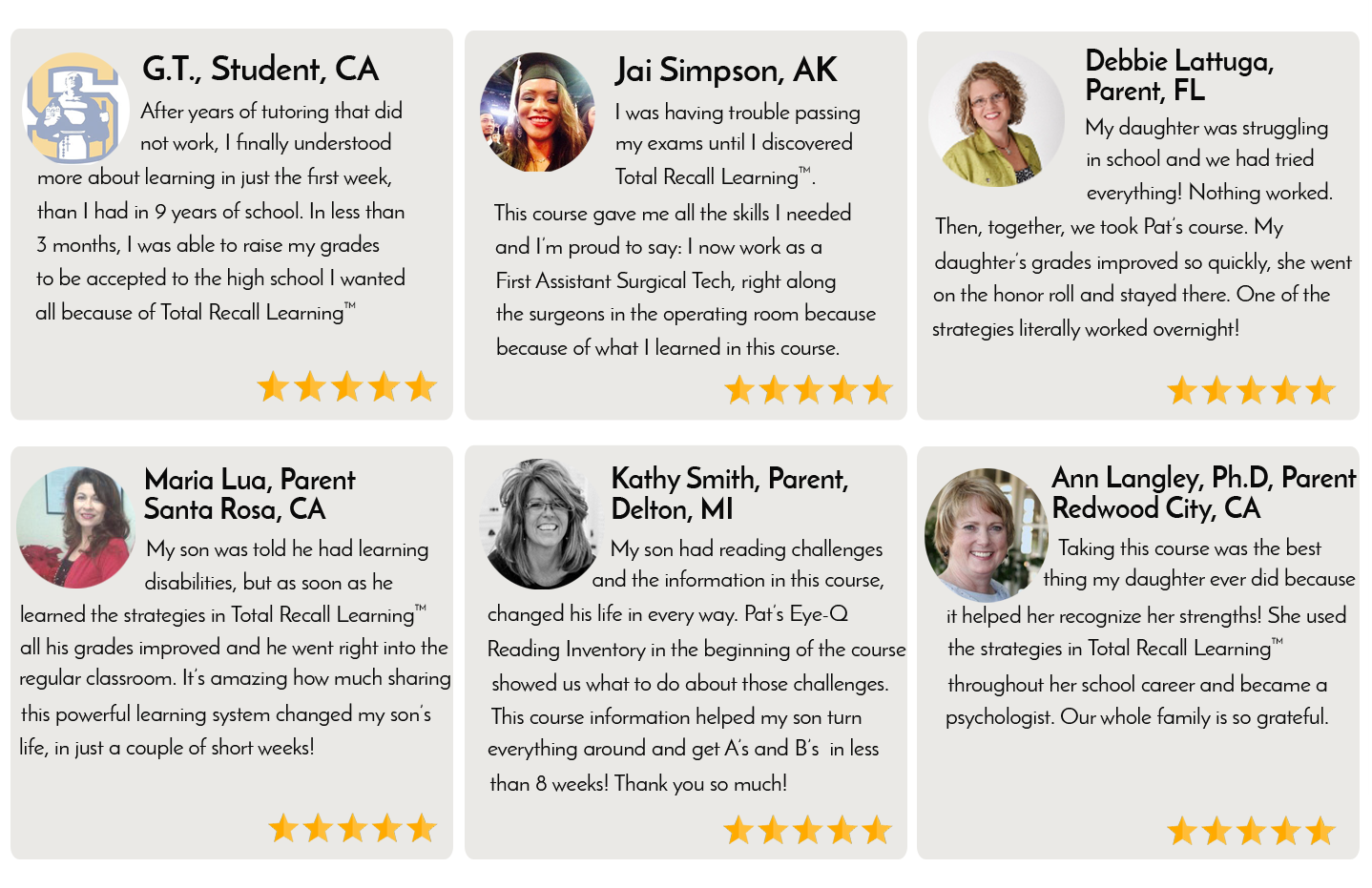 Why This Course?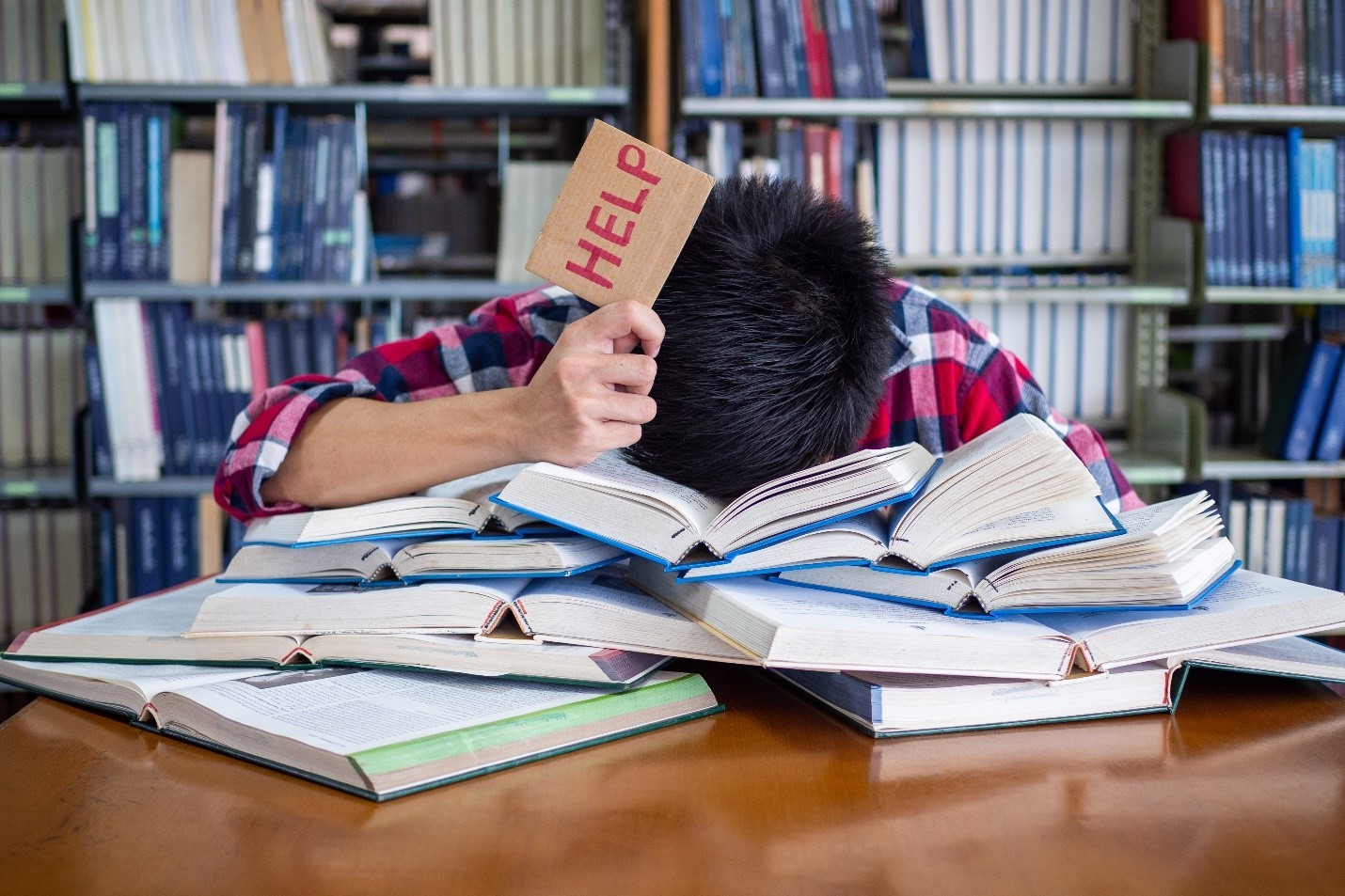 1. Total Recall Learning™ bridges the gap between where your child deserves to be and where they are.
Did you know that the Nation's Report Card (NAEP) says that more than 66% of students don't score at proficient grade level in reading, math or science?

So, if your child has ever received lower grades than you'd like, it may not be their fault and here's why:
Schools are a great place to find out what to learn, but not how to learn it.
And that's one reason this course is so essential.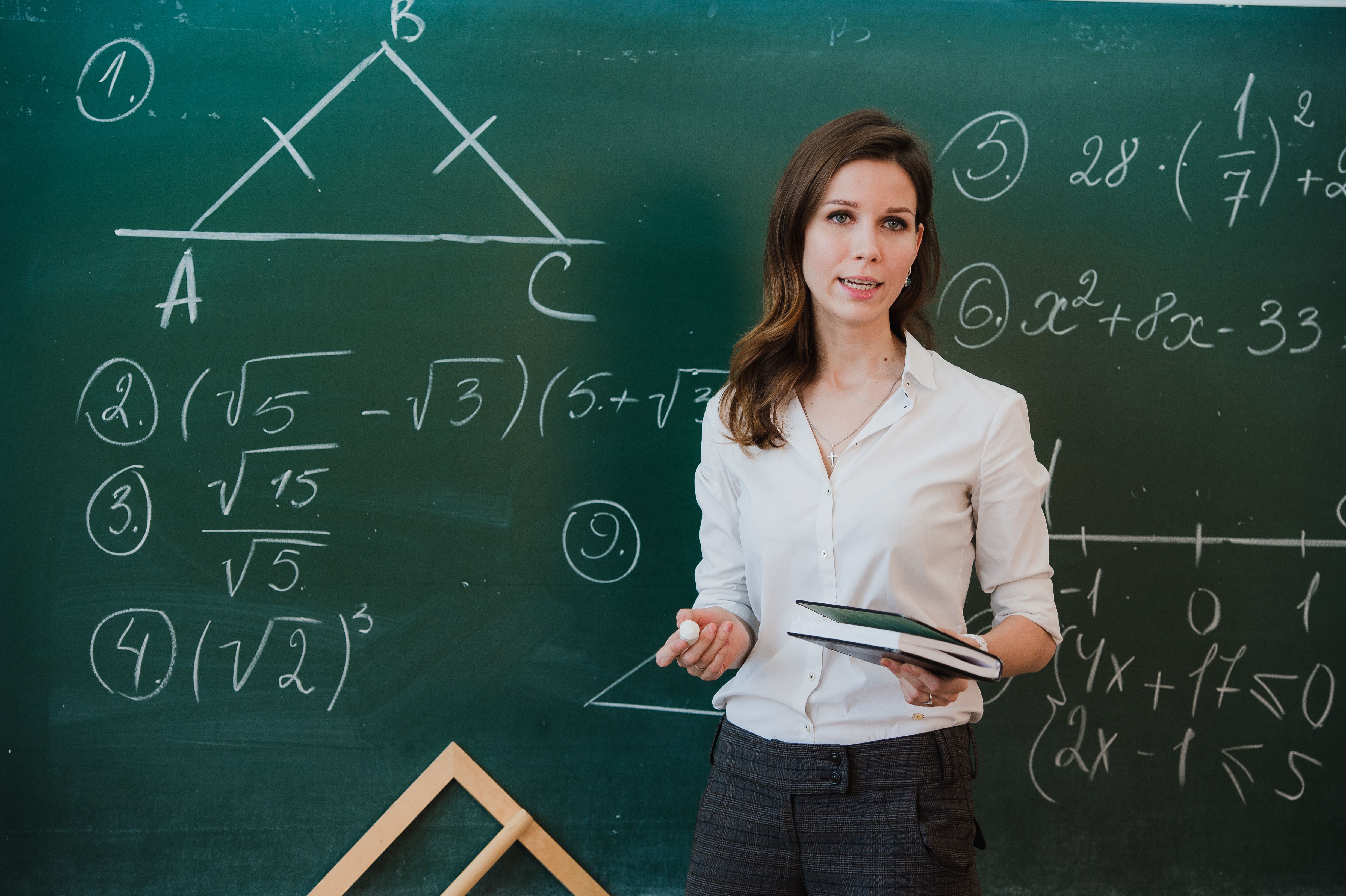 Even though we're in the age of flying cars and rocket ships, school curriculum generally omits the most important skill of all and that is 'how to learn'.
Kids who don't know how to learn, tend to use outdated study methods with hit and miss results. That is why you'll see your child feeling overwhelmed, unmotivated and unfocused.
They "try" to memorize by rote methods, read a page of text and forget what they just read, think that studying for hours without a break is effective (when in fact it hurts their memory), and using a yellow highlighter when that just ends up confusing them.
That's why I made it my mission and purpose in life to help kids understand "HOW TO LEARN" and succeed in school.
Total Recall Learning™ helps your child become an extraordinary student who becomes the absolute best expression of themselves.
2. Want Your Child to Know How to Be an Excellent Reader and Achieve Above Their Grade Level?
Did you know that over 80% of the information your child is asked to learn comes through reading?
What you may not realize is that before anyone can be an excellent reader, it's just like building a house. You have to lay the foundation first.
Most students do not know that the printed page does not look the same to everyone - and I'm not referring to wearing glasses. I'm talking about perception - and "how" they see the printed page.
Total Recall Learning™ Gives Your Child a Reading Assessment Too!
If you want your child to read and achieve above their grade level, there are no other courses I know of on 'how to learn' where reading and reading solutions play such a critical role. And none I've heard of that give your child a reading assessment before they begin.
As both a reading specialist and learning expert, I have your child take the Eye-Q Reading Inventory in the beginning of the course to help them (and you) understand which skills may need some strengthening so both their learning and their reading improves much faster.

In this course, I will reveal the one single skill about reading that the daughter of a former President used to go from wanting to drop out of school to getting on the honor roll.
Luci struggled in school because she "perceived" the printed page differently than others - and this had nothing to do with her intelligence. She did not need glasses - her perceptual skills caused her to lose her place, skip lines, have to reread things over and over just to remember and comprehend what she just read.
I want to make sure that your child's reading and perceptual skills are in tip top shape so they can easily read above grade level!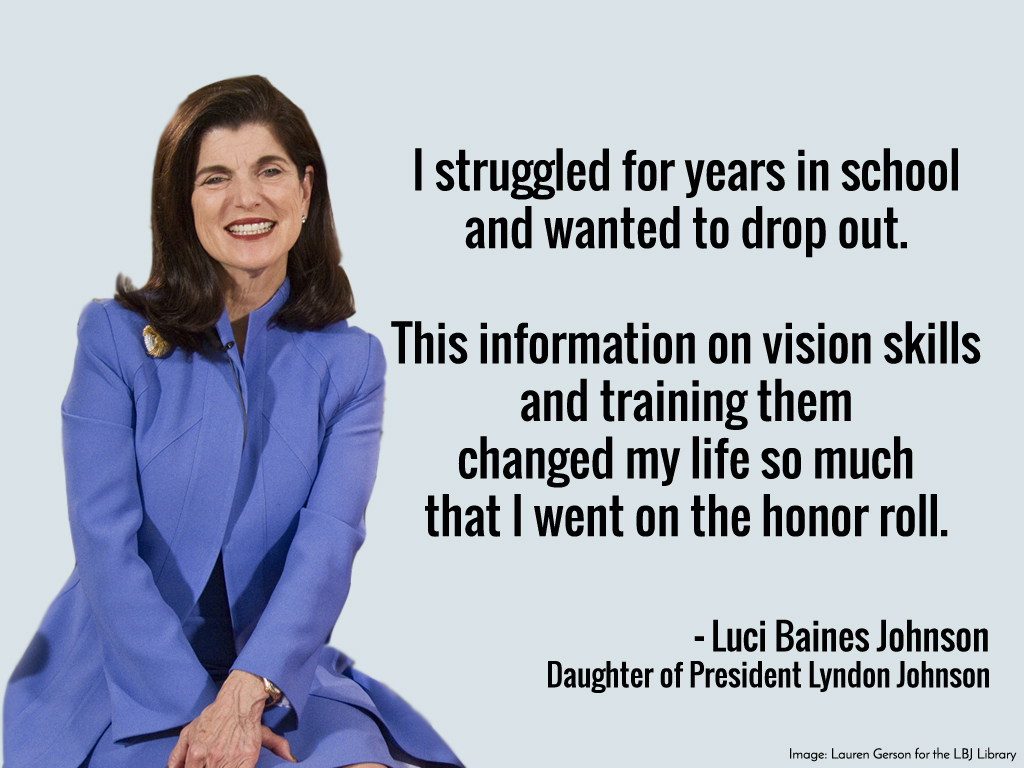 Reading is still the main way that I both learn new things and test my understanding. - Bill Gates
3. Total Recall Learning™ Takes the Uncertainty Out of Learning.
If your child needs a learning boost right now, and a way to unleash their true brain power so they can excel in school and get higher grades, Total Recall Learning™ is the right course for them.
This course helps your child become the highest expression of themselves and shows them how learn independently and master any subject.
It's unlike any other course your child may have taken, and it comes with a 30-day money-back guarantee.
And you'll be thrilled watching your child take control and ownership over their own learning.

"Russell and I were delighted with how fast our daughter's grades improved. In just a few short weeks with Total Recall Learning™, the change was so noticeable in all her subjects that her teachers contacted us, asking what we were doing differently. Our daughter became a totally independent learner and we no longer fought over homework and studies. Our home became peaceful again." - Russell and Elizabeth Martino, Pasadena, TX

Have your child join me on a 10-day learning journey to bring home the report card you and your child will be proud of!
It's time for your child to "frame" their success, be happy and love to learn because they know how to succeed.
If you want your child to thrive in the ever-changing, rapidly progressive and competitive world, they absolutely must learn 'how to learn' faster.
They must become extraordinary and learning these skills will help them "adapt" to any learning environment.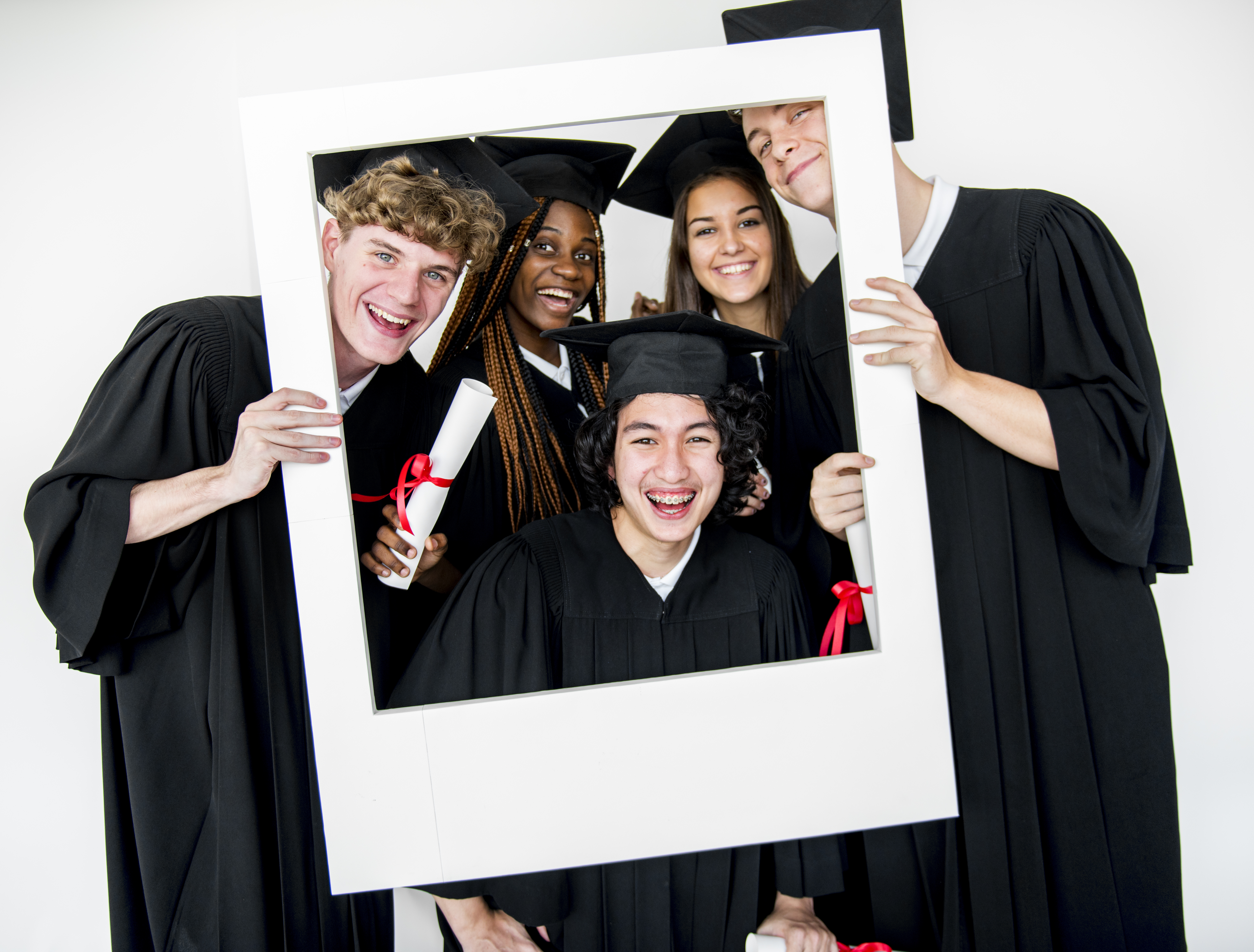 What Will My Child Learn in Total Recall Learning™ for Students?
How to Do Better on Tests. There is a proven strategy for how to do well on tests and I will teach that to your child. I've taught this to students of every age, and even helped students get into medical school and law school using it.
How to Learn Anything 2 to 4 Times Faster.
Get On-Demand Focus and Motivation. Your child learns 3 simple techniques that create on-demand focus and motivation. They learn how to motivate themselves even if they don't feel like it.
Master World Champion Memory Strategies. Your child learns all the memory strategies of world champions. The way they remember anything will be forever changed – memory will become reliable and easy. And this section will give them memory strategies for their entire lifetime!
Double Their Reading Speed with Two Powerful Speed Reading Methods. Your child discovers two powerful and proven methods to double their reading speed. This is always one of the favorite sections in the course - especially with the new hi-tech speed reading methods where things that used to slow reading down, go away instantly, without needed weeks of drills.
How to Become an Independent Learner.
How to Leverage Their Learning Strengths! Your child learns all about themselves and their strengths on the first day of the course. They learn how to leverage how they learn best, what traits they can use to maximize their study time, and a powerful strategy to remember everything they read. Right out of the gate, your child experiences success.
How Learning Occurs and Why Learning is Not About Being Smart. Your child discovers how their brains actually work so they can save themselves hours of needless, wasted time and struggle. Knowing how your brain learns, and why learning is not about being smart gives your child a huge learning advantage in school and in life.
How to Learn and Remember Any New Facts or Numbers.
Give Meaning and Purpose to Learning. Your child learns how to give meaning and purpose to their learning, so they aren't meandering, getting lost or feeling overwhelmed in their studies. There is now a specific reason and order for everything they do so that they can get their desired outcomes and the grades they deserve.
Handle Information Overload. If your child reads, then re-reads and forgets what they just read, or reads slower than they want to in this information overload world, then that stops now.
Superpower Study Skills for Faster Learning. In the section on the study skills coaching day, your child will master and skyrocket their study skills results. No more guessing what to do when cracking open those books! They will feel like they have superpowers and are genius learners because they can master study skills in a whole new way.
Accelerated Note-Taking Skills to Remember Entire Chapters in Texts. No more taking notes the old fashioned way or yellow highlighting the text. The note-taking in this section is proven to accelerate memory by over 300%!
How to Write an Excellent Essay in Half the Time. Ask your child if they want to know how to write an extremely excellent essay in half the time it normally takes. I bet they say YES! – This is a really fun coaching session where writing is roaring, not boring.
Get an Ivy League Vocabulary. Want your child to ace their exams and know precisely how to study for the SAT's, PSAT's, or other college entrance exams? This is the day they nix their test-taking jitters and become a word wizard because they learn how to get an ivy league vocabulary.
How to Learn a New Language. Do you want your child to know how to acquire a new language? They discover the secrets in this lesson.
How to Give a Presentation Without Notes. Wow - this is a big one! Both in school and in the workplace, your child will be able to stand up tall and proudly deliver a speech or presentation without using notes!
The Scientifically-Backed Music That Accelerates Learning and Memory. Did you know that music can actually make you "smarter"? In this lesson your child discovers which type of music to use during study and how it affects their brain and memory!
PLUS, Bonus Sections That I Add New, Faster Learning Resources to Regularly
Bonus Section: Relearn Math with Scott Flansburg, Guinness Book of World Record holder in Math Calculation. Astonish everyone with your 'human calculator' math skills.
Bonus Section: How to Remember Numbers
Bonus Section: How to Remember Anyone's Name
This is a 10 day course, and I'll be with your child every step of the way.
The great thing is they can go at their own pace and learn on any device at any time!
Your Instructor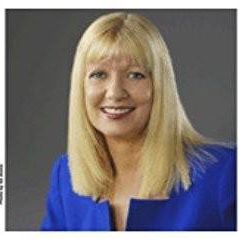 Dear Parents,
My name is Pat Wyman and I am a learning expert, reading specialist, university instructor and he CEO of HowtoLearn.com
Over half a million students have benefited from the proven system in my Total Recall Learning™ Course for over 30 years.
Your child will use the information to learn "how to learn" anything faster, double their reading speed, remember anything and gain total confidence in their abilities.
Because my high school geometry teacher once told me I was "stupid' and would never understand math, as he held up my failing grade in front of the whole class, I made it my mission to ensure no one I worked with would ever have to experience that kind of pain again.

As as teacher, my passion is making sure every learner knows that learning has nothing to do with being "smart" and everything to do with easy-to-implement learning strategies and a proven system for understanding 'how to learn anything faster'.
I've dedicated my life to helping people develop powerful learning strategies so they will feel completely confident in every subject area, whether it is spelling, physics or even at work.
As a learning expert, brain coach, university instructor and reading specialist, my students benefit from decades of experience and a unique skill set that shows them how to unleash their mental powers, boost productivity, focus, and use the information to get the higher grades they deserve.
I've taught every grade in school, including college, graduate school and even medical school. Plus, I've worked with corporations such as Microsoft to unite teachers throughout the world so they can empower students with the Total Recall Learning System™.

As learners take Total Recall Learning™, your child will notice the transformation within the first days we work together.

With love and learning success!


Total Recall Learning™
A New Way of Learning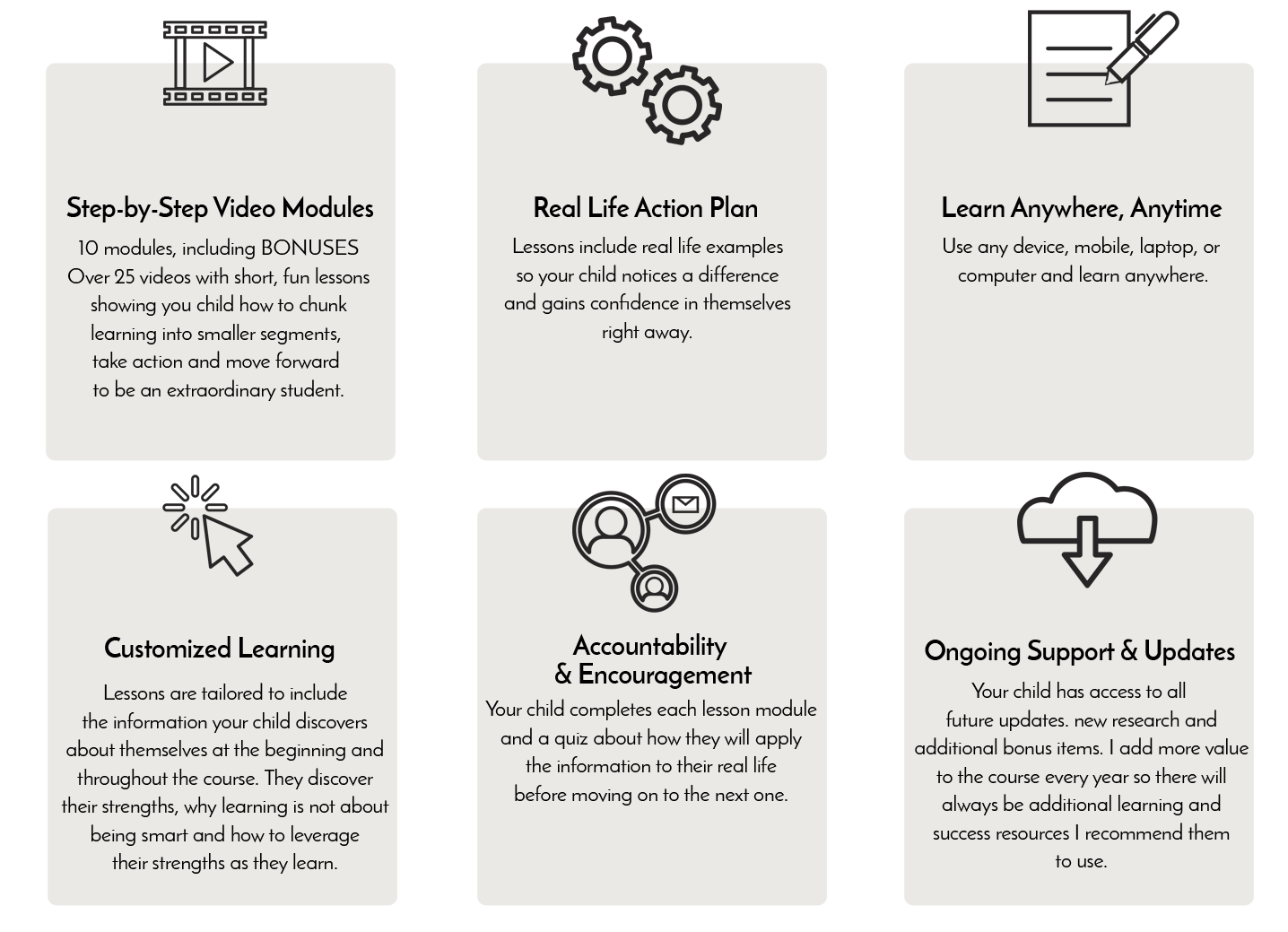 Course Curriculum
Preparation Day - Materials to Download & Complete Each Video Before Moving to the Next
Available in days
days after you enroll
Day 1
Available in days
days after you enroll
Day 2
Available in days
days after you enroll
Frequently Asked Questions
Partial Scholarships Available for Course
How long do I have access to the course?
Does this course have a money-back guarantee?
Does this course tutor my child in individual subjects, such as math or history?
This course gives you child the MASTER KEY that unlocks the ability to learn any subject in much less time. It empowers your child with the brain-researched strategies in 'how to learn' any new material. It will not specifically tutor in subject like Math, History or English, but what it does is give your child the skills to learn any subject with precise instructions. Your child will be able to know 'how to learn' any time, in any environment - whether during home learning or in school. Once your child has this skill, they can take any subject, apply the learning blueprint to it, and master that course.
How many videos are in this course?
Currently, there are over 25 videos and we are always adding more to the bonus sections. We want your child to stay up-to-date on new resources and brain-based learning methods.
How long does this course last?
The course is designed to last about 10 days and your child can go at their own pace. They must watch each video in the order they occur because previous sections build the foundation for the next sections.
Can I Download The Videos?
All programs are delivered digitallly and are available through the members-only portal on HowtoLearn.Teachable.com and the 'how to access' email you received right after you purchased the course. (Be sure to whitelist the return email address on that email) and you can find it in your regular email or perhaps it went into your filtered email. You can view the course immediately on your laptop, mobile device or desktop at any time, and the videos are not downloadable. However, all the PDF's and other materials that are placed in the folders are downloadable.
How do I contact Pat Wyman to apply for private coaching and a 27 point learning assessment for my chld?
When does the course start and end?
The course starts now and never ends! It is a completely self-paced online course - you decide when you start and when you finish.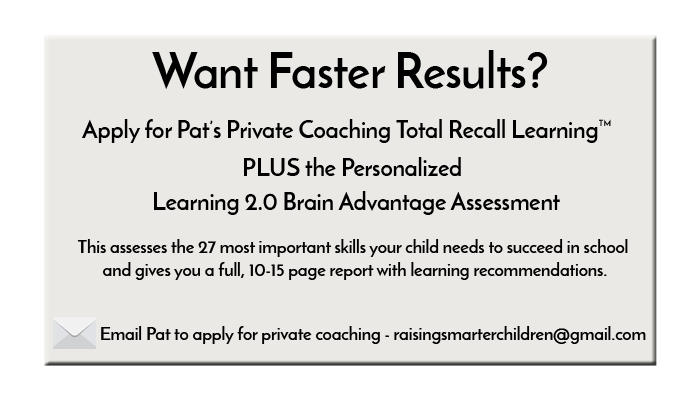 Thank you for reviewing the course for your child and I am here should you have any questions at all. Please email me at raisingsmarterchildren (at) gmail.com