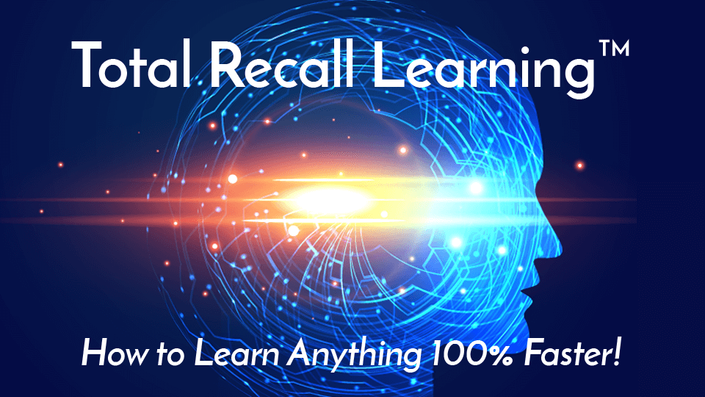 Total Recall Learning™
How to Learn Anything 100% Faster!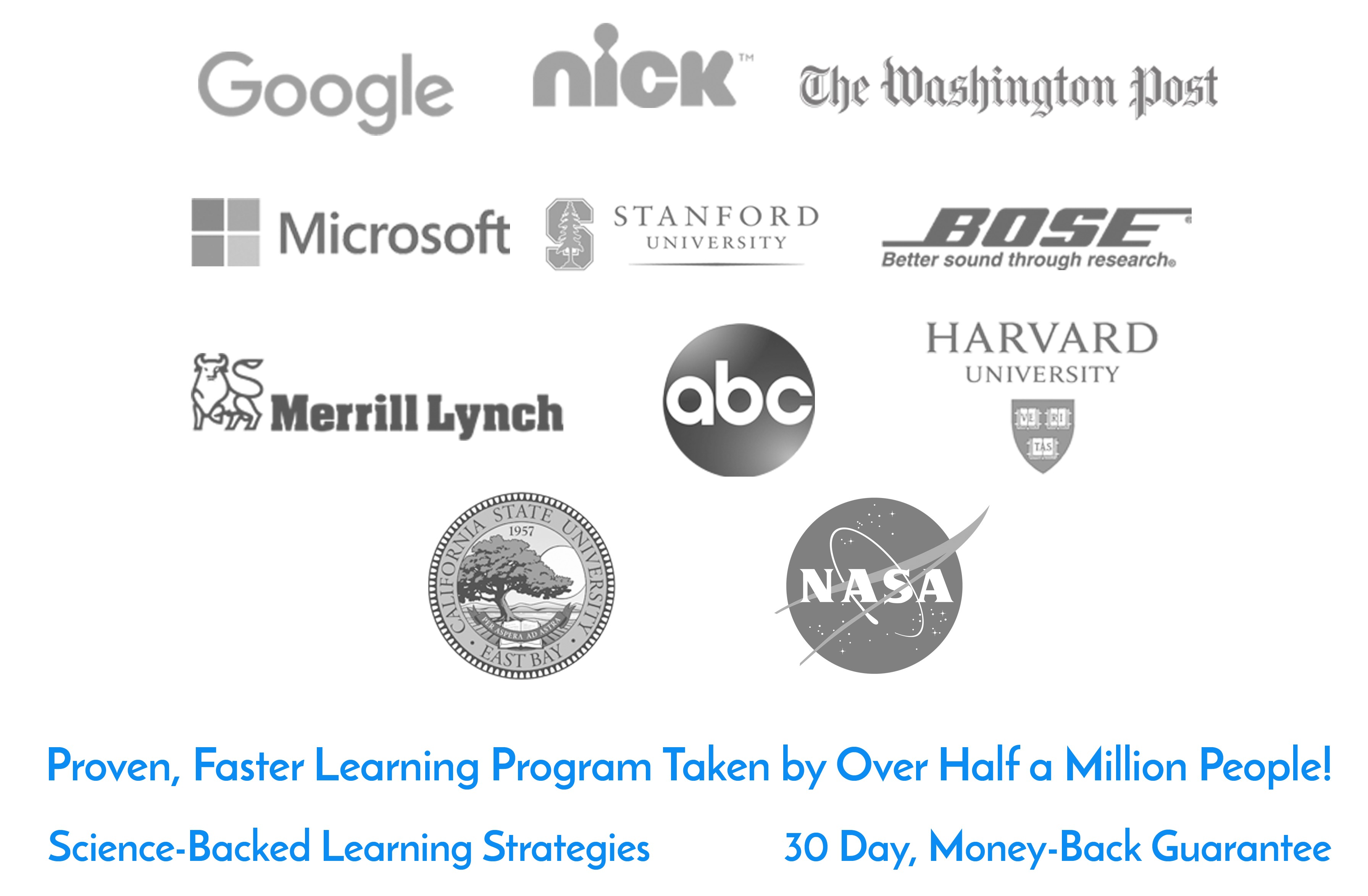 Unlock Your Superbrain So You
Learn, Read and Remember in a Fraction of the Time!
* 3 Course Bundle to 3X your learning, reading and memory!
* Develop unshakeable confidence and motivation on-demand as you easily master any topic you choose.
* Breeze through your books, emails, texts, school or company required material at 3X your normal speed with excellent comprehension and recall.
Total Recall Learning ™ is your course if you're looking to boost your career or improve your grades in school.
Get the Learning Advantage You Need For Work and School
If you want to stay competitive and maximize your results in your career or in school, it's essential you constantly upgrade your skills.
But when was the last time you upgraded your brain so you were confident you could learn and remember anything in a fraction of the time?
School told you what to learn but not 'how to learn' it, so now it's time to learn 'how to learn'.
Once you have this critical meta skill, you'll have the confidence to master any topic. Knowing 'how to learn' gives you the keys to a powerful, life-long system so you know in advance that you'll succeed in learning anything before you even begin.
My Promise to You...

When You Enroll in Total Recall Learning You Will Be Able To:
* Cut Your Learning Time in Half

* 3 X Your Reading Speed Without Weeks of Practice and With Excellent Comprehension
* Remember Anything On-Demand, Using World Champion Memory Strategies
* Get the Strategies to Learn a New Language in Far Less Time
* Master Your Time & Focus With Motivation On-Demand
* And much more...
Join Me, Pat Wyman, Learning Expert and CEO of HowtoLearn.com on this 10 Day Journey to Total Recall Learning™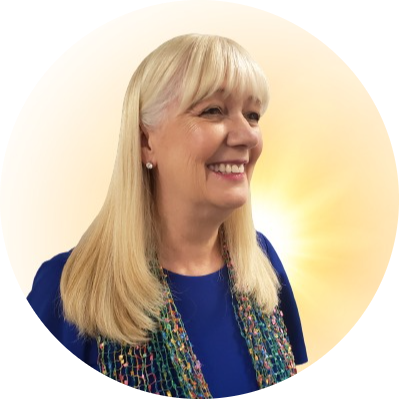 Have you ever wanted to learn new information and wished you could do it faster, with a better memory?

What about wanting to focus better, get more done and be able to read and remember things in half the time?

Total Recall Learning ™ is your course if you're looking to boost your career or even improve your grades in school.
You'll be able to cut your learning time in half, triple your reading speed and use world champion memory skills.
As you complete this 10 day course, you'll put your productivity into overdrive and quickly learn 'how to learn' anything in a fraction of the time.
Total Recall Learning ™ gives you a system of strategies that has already helped over half a million people for over 30 years.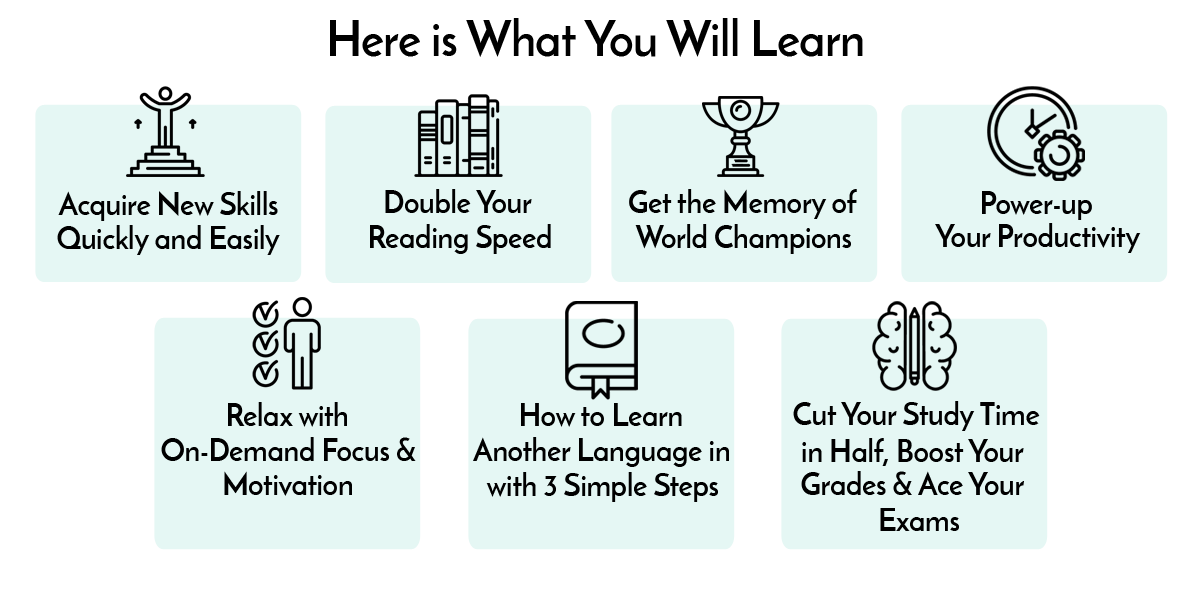 Learning is not a Skill Set Reserved for Only "Some" People
Faster, more effective learning is not something that you learned in school.
They do tell you what to learn but not 'how to learn' it so this sets the stage for some people to feel they are "smarter" and others to feel less confident in their abilities.
All that you need is a way to fill that gap with a proven system to effectively master any new learning and acquire new skills successfully.
What you'll understand as you take this course is that learning is not about being "smart."
It's only about applying a system of brain-researched and proven strategies to any new learning.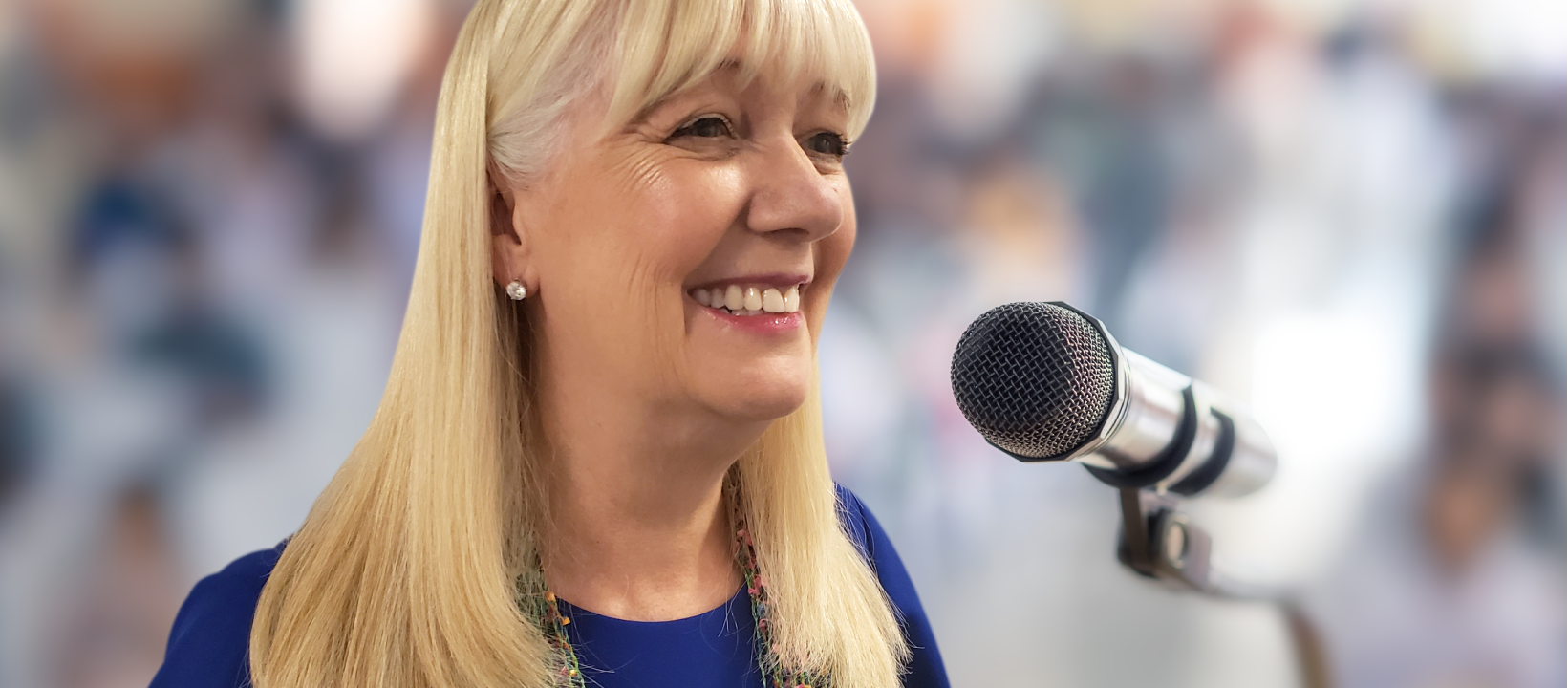 Once you have these strategies, better, higher paying jobs are more easily accessible.
If you want to become an entrepreneur or change careers on a dime, you're positioned to achieve your dreams more easily and effectively.
Knowing 'how to learn' is the single most important skill set of the 21st century and it impacts the foundation of your entire life, so now is the perfect time to take this course.
There's a lot of uncertainty in the world and people are changing jobs rapidly. New jobs that we've never heard of are opening up. This is the course that will prepare you and help future proof your career choices.
Who is This Course For?
Whether you are a working professional, student, entrepreneur or anyone looking to unleash your brain's full potential, you'll experience life-changing transformations in this course because you can learn whatever you'd like in any environment - and have the knowledge ahead of time that you'll be successful.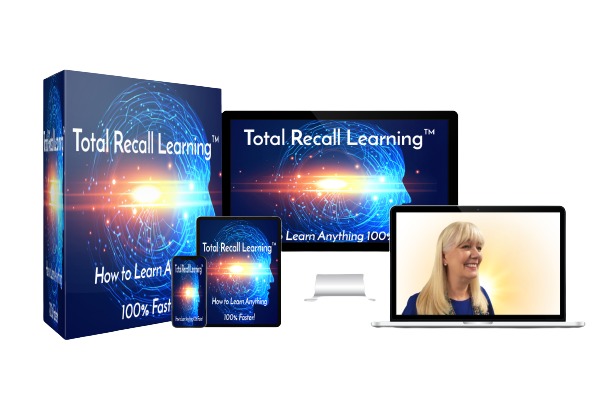 What's Inside the Course?
This is a powerhouse course with 3 courses bundled into one.
* Total Recall Learning
* Total Recall Memory
* Total Recall Speed Reading
You will learn how to read faster, work smarter and think better as you unlock your limitless brain power.
As soon as the very first day you'll discover how to master any subject in far less time and understand why learning has nothing to do with being "smart". It's all about strategy and how your brain processes information.

You will quickly master how your brain learns and recalls new information.
2. 3X your reading speed with without traditional drills and weeks of exercises. Use the 21st century, scientifically proven, DC reading system to 3X your reading speed and boost your comprehension immediately.
3. Gain the competitive edge you need in your industry or in school. Knowing 'how to learn' is the master key that unlocks all aspects of learning and memory. Save hours of time!
4. Boost reading skills even further with this additional and long-proven speed reading method.
5. How to Learn Another Language. Use these 3 simple tips to acquire another language quickly.
6. How to gain on-demand motivation and focus with these 3 brain proven strategies.
7. Quickly grasp any new concept and quickly recall new training videos, conversations with colleagues and informational reports.
8. Become a memory machine with this 2,000 year old memory system. Follow it up with 3 more powerful memory techniques.
9. Nix exam or test-taking jitters and discover how to instantly recall what you studied. Boost your grades and exam scores.
10. Identify and leverage your learning strengths so that you become a successful learner on the very first day of the course.
11. Learn how to remember names and numbers. Use this powerful master strategy from a Guinness world-record holder
12. Accelerate your learning and recall with this unique note-taking method. Toss out old school yellow highlighters that aren't research backed.
13. Give a presentation without using notes. Plus, learn how to write an essay or persuasive report in half the time.
14. Become the very best version of yourself and improve your confidence in all your learning, reading and memory abilities.
15. Learn which type music makes learning a breeze! Instantly get your brain into the best "state" for learning and super recall.
16. How to use cross-modal learning to pass your exams with ease.
17. Discover your brain preferences to maximize your learning as well as your team's. Structure your work or school environment inventory increase your mental performance in everything.
Plus much, much more...
How Many Days in This Course?
This is a 10 day course. You can complete each section in about 20 minutes.
Plus, you receive bonus days with updated information added regularly!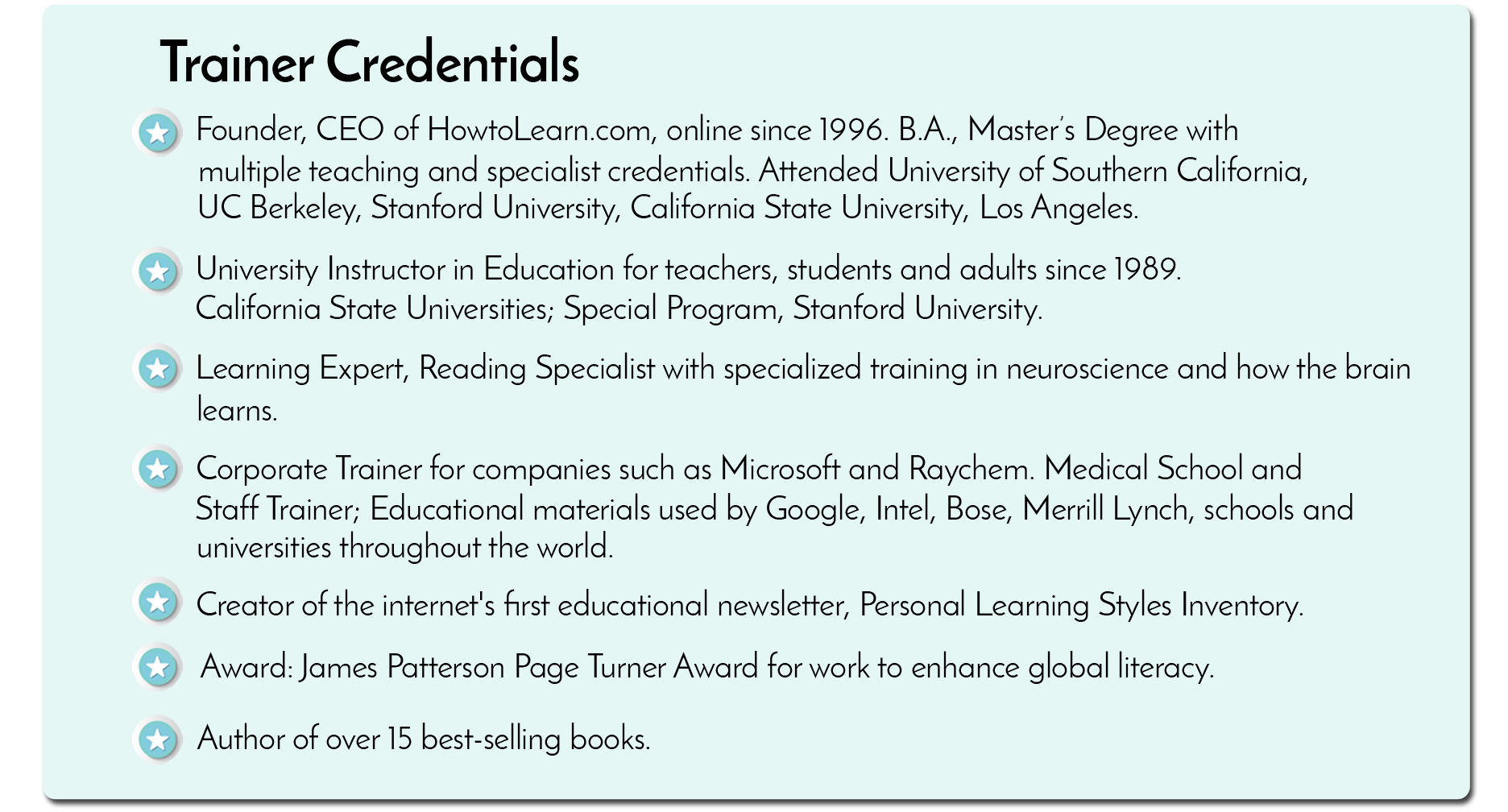 What Other Total Recall Learners Have to Say: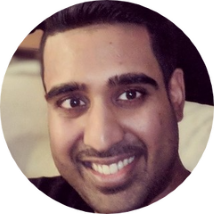 Being in the tech world, and part of a global technology company, my job requires me to learn new and complex information rapidly. I then teach that information to team members so they can share it effectively with our customers.
I've taken other courses to boost my abilities and enhance my job performance, but did not experience the increases I wanted.
Then, I discovered Total Recall Learning ™ and it was so customized, I was able to accelerate my learning process significantly.
Pat has a unique skill set because she is a learning and reading expert, as well as a university instructor with a strong understanding of neuroscience and how the brain learns. Her skill set is precisely what made all the difference for me.
The information and strategies in this course not only helped me uncover hidden roadblocks but opened new systems to maximize my full learning potential. Because of this, I was able to gain the competitive edge I always wanted.
The result: As a team leader I was paid a significant project bonus and used my new found faster learning skills to help my company obtain a multi million dollar contract.
Thank you Pat for your caring and compassion, as well as your exceptional learning expertise. You got me the results I wanted more quickly than I ever imagined!
--Chris Sanichar, Solutions Architect, Canada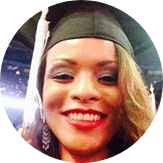 Even though I thought I knew what I'd studied and was prepared, I was having trouble with recall during my exams.
I knew if I could not pass the exams with higher scores, I would not obtain my license to become a First Assistant Surgical Technician.
The information and insights in this course helped me not only pass my exams but achieve my dream career. I now work side by side with the surgeons in the operating room!
Thank you is not enough for helping me live my purpose and help new patients every day.
--Jai Simpson, AK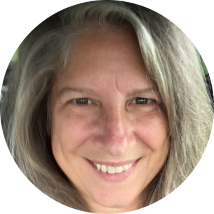 I called Pat after being in a horrible car accident and experiencing a severe traumatic brain injury. I had to relearn everything and went through 8 months of rehabilitation.
In my search to change careers and become a Soil Food Web Microbiologist, I discovered that all the information I was finding online about learning new things was not working for me.
Once I spoke with Pat she recommended that I try the Total Recall Learning course and told me I could personalize it by asking her specific questions along the way.
I just sent her this email about my results:
Dear Pat, I want to thank you so much for all your help. I just finished the fourth and last Foundation course in the Soil Food Web Microbiology Program.
I finished with a 4.0 GPA! My scores were 98%, 95%, 94% and 98%!
I couldn't have had the confidence to even try it without you. After months of trying other programs that did not work for me, I used your exact system and achieved exactly what I wanted. I will always be grateful to you!
--Suzanne Shea, PA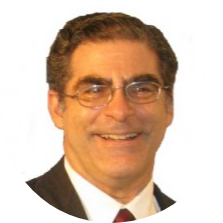 As a master copywriter, I am always seeking new ways to improve my service to my clients. One of the best ways I can do that is to speed up my own learning, memory and reading skills.
Inside this course, I learned strategies I never heard of before. The hi-tech speed reading technique alonehelped me triple my reading speed without weeks of the endless drills I found in other courses.
This means I can complete projects faster and serve more clients, resulting in higher income.
You can apply this things you learn in this course instantly and I'm happy to say they will make a noticeable difference in your ability to learn, read and retain new information.
--Russell Martino, ConquestCopyWriter.com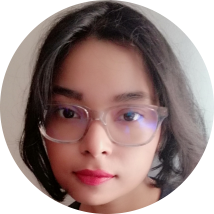 Finding this course made a real difference in many areas of my life.
I recently completed a course of study and was on-track hopefully, to be accepted into a Ph.D. program.
But, as circumstances changed in the world, I found myself living at home again, working full time, and updating my resume to pursue the Ph.D. program I want.
What I discovered while working at home is two things: One - I needed ways to establish a good balance between home and work, and the other, is that I had the extra time to maximize my learning and reading skills so I'd be even more prepared when I finally become a full time student again.
This course helped me with both.
Besides learning new ways to quickly and positively motivate myself, I was able to get more done in less time as I worked.
The biggest gem of all in this course for me is the hi-tech reading strategy.
I am already a good reader, but discovered that using this speed reading strategy massively upgraded my skills.
What this means for me is that once I'm a full time student again, I have new learning and reading strategies that will positively contribute to my studies and help me achieve my goals more easily.
I'm so grateful to Pat for teaching this course and if you're a student, I can promise you'll get everything you're looking for and more...

--Nafisa Shamin, Bangladesh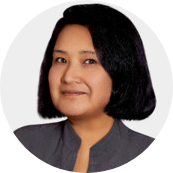 Pat is an extraordinary thought leader and visionary in her field and we share her strategies with educators world-wide to help them personalize and improve student learning.
We were so inspired by one of Pat's books that our global head of education included a chapter in it. Thank you Pat for the important and very effective work you do training people globally with the most essential skill of all - 'how to learn'.

--J. Baptist, Microsoft
Your Instructor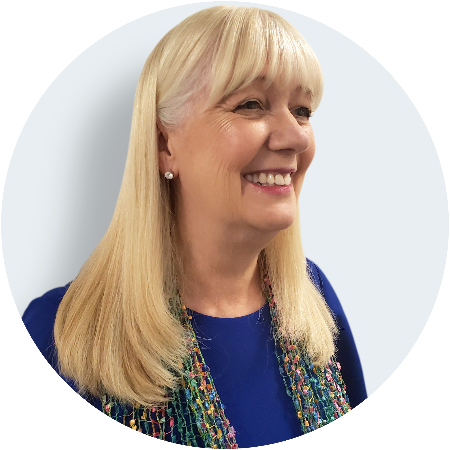 Hello! My name is Pat Wyman and I'll be your brain coach. I'll be here for you every step of the way.
I was inspired to help people learn 'how to learn' because my high school algebra teacher held up my failing grade in front of the whole class and told me I was stupid and never get math. I vowed that day to become a teacher and make it my mission to ensure no one I worked with would ever have to experience that kind of pain.

For over 30 years, a half a million people have benefited from the proven system in my Total Recall Learning™ course.
I've been a learning expert, university instructor, corporate trainer and teacher who has taught every grade. I've spent a lifetime helping people improve their lives with faster learning and watched them gain massive confidence in their confidence in their abilities. I want to do the same for you!
As the CEO of HowtoLearn.com I continue to work every day to bring you and others the kind of information about their brains and learning 'how to learn' that transforms their lives.

You will be able to use the information here to learn "how to learn" anything faster, double your reading speed, and remember everything at a moment's notice. With the Hi-Tech reading system included, you can even choose to read a book a week, or a book a day, and quickly remember what you read because this one strategy is that powerful!

As as teacher, my passion is making sure every learner knows that learning has nothing to do with being "smart" and everything to do with easy-to-implement learning strategies and a proven system for understanding 'how to learn anything faster'.

It's humbling and awe inspiring to watch my students unleash their mental powers, boost their productivity, focus, and use the information to get all the career and school advantages they deserve!

As soon as you begin this course, you will notice the transformation within the first days we work together.

Should you want to obtain results even faster, contact me at [email protected] to apply for the Brain Advantage 2.0 Career and Learning Assessment which includes customized coaching for the Total Recall Learning Course. We tailor the Assessment results and the course to your unique job or school situation.
With love and learning success!


Course Curriculum
Preparation Day - Materials to Download & Complete Each Video Before Moving to the Next
Available in days
days after you enroll
Day 1
Available in days
days after you enroll
Day 2
Available in days
days after you enroll
Frequently Asked Questions
How long do I have access to the course?
How does lifetime access sound? After enrolling, you have unlimited access to this course for as long as you like - across all devices you own. We do recommend taking this course on a laptop or computer because the larger screen helps students stay more engaged. Right after you enroll you'll receive an email about how to access the course (be sure to find that email in your regular email or sometimes it may go into your filtered email so look there too, and whitelist that email address). If you have questions, email us at
[email protected]
to access our Customer Happiness Team.
Does this course have a money-back guarantee?
We want you to be happy! All our programs are risk-free and if you are unsatisfied with the results, contact us within 30 days of purchase at
[email protected]
and you're entitled to a refund. You may also contact us through our contact us button at the bottom of HowtoLearn.com
Does this course tutor individual subjects, such as math or history?
This course provides the MASTER KEY that unlocks the ability to learn any subject in much less time. It empowers you with the brain-researched strategies in 'how to learn' any new material. It will not specifically tutor in subject like Math, History or English, but what it does is give you the skills to learn any subject with precise instructions on how to master new learning. You will be able to know 'how to learn' any time, in any environment - whether at home, school or work.
How many videos are in this course?
Currently, there are over 25 videos and we are always adding more to the bonus sections. We want you to stay up-to-date on new resources and brain-based learning methods.
How long does this course last?
The course is designed to last about 10 days and your child can go at their own pace. They must watch each video in the order they occur because previous sections build the foundation for the next sections.
Can I Download The Videos?
All programs are delivered digitallly and are available through the members-only portal on HowtoLearn.Teachable.com and the 'how to access' email you received right after you purchased the course. (Be sure to whitelist the return email address on that email) and you can find it in your regular email or perhaps it went into your filtered email. You can view the course immediately on your laptop, mobile device or desktop at any time, and the videos are not downloadable. However, all the PDF's and other materials that are placed in the folders are downloadable.
How do I contact Pat Wyman to apply for private coaching & apply for the Brain 2.0 Learning/Career Advantage Assessment?
Email Pat Wyman at fasterlearning(at)gmail.com and arrange a free, private 15 minute consultation and application.
When does the course start and end?
The course starts now and never ends! It is a completely self-paced online course - you decide when you start and when you finish.
Want private coaching?
Email me at [email protected] for information about the Brain Advantage 2.0 Learning or Career Assessment and transformational coaching program.