Learning How To Learn
Understanding the Learning Strategies of 21st Century Learners
Included FREE with this course:
Best-selling ebook:
Amazing Grades: 101 Best Ways to Improve Your Grades Faster
---
What will I Learn?

Before you take any course in school or the workplace, knowing how to learn, and learning how to learn is the key to your success.
Schools do not typically have courses teaching students 'how to learn' so this information is very valuable for long-term learning success.
This means you will be able to learn in any setting, whether or not an instructor is present.
The 21st century learning strategies empower you to personalize your learning and learn anything in the most powerful and brain-friendly way.

You will understand more about how you learn, how your brain works, how to remove learning roadblocks that may be in your way, and when you do, you will have strategies to master any subject.
✅How to remove the roadblocks to learning
✅3 Steps to understanding everything you read
✅Best Study Skills for 21st century learners
✅Technology strategies that enhance learning

Materials you need:

SPECIAL NOTE: At the time of the live course, Microsoft gave away the book, Amazing Grades. This book is now included inside the course.

You may obtain Amazing Grades: 101 Best Ways to Improve Your Grades Faster FREE either inside the course, or it is included with the Smarter Squared book available on Amazon.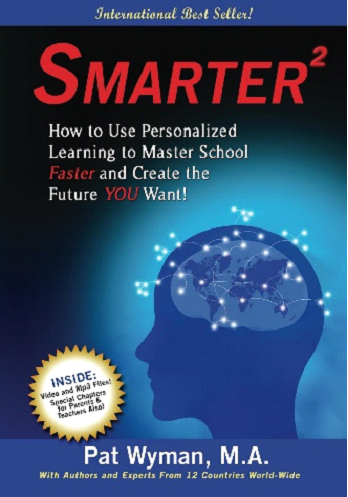 This course is for parents, teachers, students in grades 6-college, and those in the workplace. The strategies apply to all ages.
Special note: We are very grateful to Microsoft for sponsoring this course and recording it.
There are four instructors for the course: Pat Wyman, M.A., Bonnie Terrie, BCET, Susan Kruger and Nasha Fitter. Each will present a different section of the course.

"The speakers in this course are excellent and provide clear, easy to follow strategies about learning how to learn.

I recommend that you take this course before any of the others so that you have the basis for learning anything."
- Eugenio Martinez, Caracas, Venezuela
Your Instructor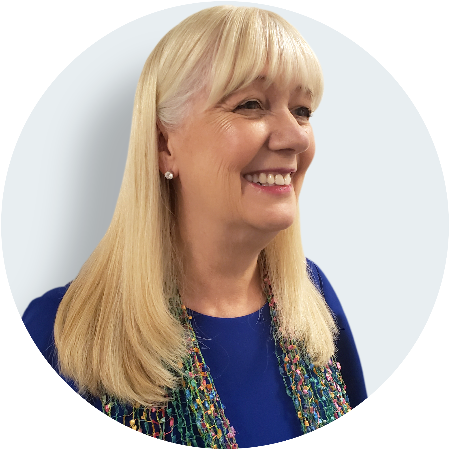 Dear Parent,
Have you ever thought about what you'd do and how your life would look, if only your child could get excellent grades in school right now? How would your child feel with excellent grades?
Let me ask you a few questions and if you answer yes, then you know you're in the right place.
Is your child, over the age of 12, underperforming in school, getting poor grades, lacking confidence in their ability to learn, read, remember and test well?
Are you feeling exhausted both mentally and physically, not knowing the best way to help your child improve their grades, in the right way, so that you know they are prepared to reach their potential and have a successful life - no matter what the circumstances?
Do you know your child is bright but they just can't seem to show it in school? Does it seem like you're going through nightly homework hassles? Do you feel like you've tried everything before but nothing has worked and your heart is simply breaking over it? Allow me to share a secret with you...
Here's The Biggest Secret Every Parent Needs to Know About Learning
What I've discovered, devoting my life to helping students succeed, is that schools tell your child what to learn but they don't show them 'how to learn' it.
And if your child is like the millions of others who don't enjoy school, and don't know 'how to learn', then sadly they are punished with bad grades, really low self-esteem, exclusion from the activities they love, and much worse. And it's all so unnecessary.

Not having the skills to know 'how to learn' and succeed in any any subject, whether it's 7th grade math, or the college or graduate school entrance exams, wreaks havoc in your life and in theirs. It causes you and your child heartache and pain every single day.
So, my promise to you is that there is a proven system to remove this pain and transform your child into a confident, successful student, who is prepared to learn and test well in any set of circumstances.
Introduction
My name is Pat Wyman. I'm the CEO and founder of HowtoLearn.com and we've been online two years even before google.
Over 500,00 students have benefitted from my 3 bundle course, called Total Recall Learning. Students raised their grades, test scores, and their confidence in themselves. What's more, thousands of teachers, all over the world, continue to take my course to empower their students with all the tools they need to succeed in school.
Your child will reap the rewards of my 30+ years of devotion, compassion and dedication to their success. I'm a noted, internationally known learning expert, award-winning best-selling author, University Instructor and Reading Specialist who gets results for your child. I've even taught medical students how to get higher scores on their medical board exams.
You may have seen my work in publications like the Washington Post, global webinars with companies like Microsoft, on the cover of Nick Jr. Family Magazine, or during hundreds of radio and t.v. shows.
My own children used the strategies in this course as well: my daughter fulfilled her life-long dream of becoming a doctor who helps save the lives of tiny, sick infants, and my son used this course all the way through college and grad school to help children in the Child and Protective Services Program and to become a screen writer.
Total Recall Learning is based on cutting-edge brain research, teaching your child how learning occurs and why learning is not about being smart.
It contains 3 unique courses that show your child how to learn, study in the most effective way, focus; how to have an extraordinary memory and how to double their reading speed.
You can expect to see transformations in your child the first three days we work together.
I designed it to give your child the extraordinary learning advantage they need and deserve in school and in life!

Total Recall Learning opens up a whole new world for your child. They prove to themselves that every single strategy works and it builds their confidence from the minute they begin. Your child receives all the learning, world memory champion, and faster reading strategies they need to reach their potential, and become the highest expression of themselves.
The results: Your child's confidence soars as they use their newfound skills.
They master learning strategies that apply to all subjects, whether it's reading, math, physics or learning another language.
They will learn how to remember anything and everything, how to motivate themselves on-demand, and focus in a new, more powerful ways that makes the most of, and respects their precious time.
Your child learns the best way to stay organized, take notes that go into their long-term memory, how to study the way their brain learns, and how to double their reading speed, using two proven methods based on long-proven brain research.
Expect to see lots positive changes in your child throughout this course - and most of all, you'll both be smiling and jumping for joy when they bring home the report card they dreamed about.
If you decide to give your child the gift of Total Recall Learning you will be helping your child succeed in life, in ways you can't even imagine.

You'll help them secure results now as well as a better future because you gave them the most essential skill of their lifetime - 'how to learn'. They will be prepared for any new learning in any set of circumstances as they graduate and move into the 21st century workplace.
When your child knows 'how to learn' it helps them to get ahead faster, re-skill or upskill to take on new responsibilities, get a better paycheck at work, and learn whatever they need to, should they decide to change careers.
My mission in this Total Recall Learning Program: To completely empower your child with everything they need for higher grades now and a lifetime of learning success because they know how to learn anything fast!
Warmly,

P.S. When your child enrolls in this course, we donate a free course to a child in need.
Course Curriculum
Learning How To Learn
Available in days
days after you enroll
Frequently Asked Questions
When does the course start and finish?
The course starts now and never ends! It is a completely self-paced online course - you decide when you start and when you finish.
How long do I have access to the course?
How does lifetime access sound? After enrolling, you have unlimited access to this course for as long as you like - across any and all devices you own.
What if I am unhappy with the course?
We want you to be happy. We have a 30-day total-satisfaction guarantee. If for any reason you are not satisfied just contact us at raisingsmarterchildren (at) gmail.com and we will be happy to refund your course fee.