What Will I Learn?
Before you take any course in school or the workplace, knowing how to learn, and learning how to learn is the key to your success.
Schools do not typically have courses teaching students 'how to learn' so this information is very valuable for long-term learning success.
This means you will be able to learn in any setting, whether or not an instructor is present.
The 21st century learning strategies empower you to personalize your learning and learn anything in the most powerful and brain-friendly way.

You will understand more about how you learn, how your brain works, how to remove learning roadblocks that may be in your way, and when you do, you will have strategies to master any subject.
✅How to remove the roadblocks to learning
✅3 Steps to understanding everything you read
✅Best Study Skills for 21st century learners
✅Technology strategies that enhance learning

Materials you need:

This is a FREE course.
SPECIAL NOTE: At the time of the live course, Microsoft gave away the book, Amazing Grades.
However, there are no more copies available from Microsoft at this time.
Should you want a free copy of Amazing Grades, it is given away with the purchase of the book, Smarter Squared, which has numerous additional strategies on personalized learning.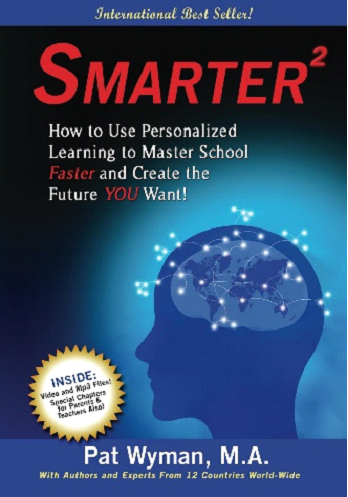 This course is for parents, teachers, students in grades 6-college, and those in the workplace. The strategies apply to all ages.
Special note: We are very grateful to Microsoft for sponsoring this course and recording it.
There are four instructors for the course: Pat Wyman, M.A., Bonnie Terrie, BCET Susan Kruger and Nasha Fitter. Each will present a different section of the course.