Spelling Made Easy:
Learn Your Words in Half the Time!
Are you tired of watching how hurt your child is with painfully low spelling grades?
Well, once you finish this online course, you can say goodbye to tears, meltdowns, long practice sessions practicing the words aloud, studying with your child while you're cooking or driving to school.
* There will be no more spelling homework headaches
* No more writing words down 10 times each and practicing them aloud
* No more meltdowns because of low spelling grades
* No more hearing about your child getting teased by other kids for low spelling grades
*****************************************************************
Turn everything around!
With Spelling Made Easy, your child's grades can improve on the very next test!

Your child is not a poor speller, they just don't have the right tools.

But spelling bee champs do and their strategy is what is inside this course!
In just one hour, your child will quickly master the the same method that spelling bee champs use to get terrific grades! (And the results for your child are guaranteed!)
Plus you'll get extra bonuses with the course like a pdf of the most commonly misspelled words so your child can quickly ace those words too!
Your child will learn their words in half the time, because they are not writing them down 10 times each any more, and come home with better grades and more confidence.
And there are no monthly fees for courses that extend learning time past what it really takes.

Secret! Great spellers do not use phonics when they learn and recall words - they rely on how the word looks in their mind.
So, if you're feeling the daily hassles of telling your child to write their words over and over, and to study their words aloud with you in the car on the way to school, you can enjoy this extra time and have fun instead!
Imagine the smile on your child's or student's face, and imagine their pride when they come home with excellent spelling grades. each week!

Think about how good you will feel and how nice it will be to put aside the weekly drama of studying for spelling tests. The benefits for your child are endless too.
If your child has been struggling in spelling and suddenly experiences success, imagine how many more things in school can turn around too.
What Will I Learn?

✅The no-hassle, single strategy that A+ spellers rely on
✅Why great spellers use this strategy, but don't phonics
✅How to build up your child's or student's confidence
✅How to practice spelling words before the test
✅How to cut learning time in half
✅The Success Blueprint for higher spelling grades

Once your child learns this very easy to use strategy, you can expect higher grades on the very next test because he or she will follow the simple strategies that spelling bee champions use.

This comprehensive class has five lessons that will show your child why phonics is not the strategy that excellent spellers use, show them how to visualize your spelling words, and how to successfully recall your words during your spelling test.
You will understand the learning modalities that outstanding spellers use to become a great speller.
There is one hour of video, a pdf and a bonus list of the most commonly misspelled words to practice, plus lifetime access anytime, on any device. This course gets you guaranteed results and you will see higher grades. .
Are any of these true for you?
Does your child or student write their words down 10 times each, or in sentences, and seems to know them before the test, then forgets during the test?


Has your child or student used the old-fashioned flash cards and they did not work but you don't know why?


Does your child frequently bring home poor spelling grades?


Do you practice your child's spelling words aloud before the test, then again, during the test, your child seems to forget what they learned?


Do you want your child or student to get excellent spelling grades?


Do you want your child's confidence in spelling and other subjects to soar, and then to celebrate when they bring home terrific grades in spelling?


Want to stop the nightly struggles in spelling homework?



Want the same strategy as Spelling Bee Champions Use?




Then Spelling Made Easy: Learn Your Words in Half the Time is for you!


AUDIENCE FOR COURSE

Parents, Teachers Students - and anyone who wants to improve their spelling. Ask the instructor questions by emailing her using the contact from at HowtoLearn.com

LENGTH OF COURSE
This course contains a preview section where you ask your child specific questions before watching the video, the spelling video you watch with your child or students, a bonus list of both the typical spelling words for all grades, as well as another bonus list of the commonly most mis-spelled words.
The course itself lasts about 1 hour.
Please begin your practice sessions, but cutting down the spelling word list, to ensure your child builds up their self-confidence and to see success sooner!
After learning this very simple strategy that all spelling bee champions use, student grades can improve dramatically in a very short time.
Materials you will need:


Get a few sets of 5 inch by 7 inch unlined note cards from the office supply store on online store - Make sure they are the ones in various colors.

Get a large pack of thin-tipped markers from the office supply store - lots of colors.

Get a box of some type where your child can stand the words up alphabetically in it so they can store what they've done - and review later. Usually a plastic recipe box that holds index cards is good.

If you have questions, please email your instructor, Pat Wyman, at [email protected]
What Others Have to Say About Spelling Made Easy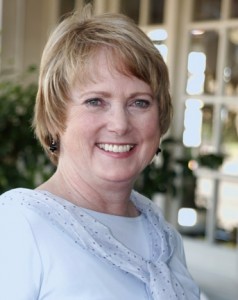 My daughter had some learning and spelling problems in the third grade and we tried everything - or so we thought.

Then, we met Pat Wyman and took her Spelling Made Easy Course which raised my daughter's grades up to A's the very next week.
We also took the Personalized Learning Assessment that Pat offers on her HowtoLearn.com page and discovered that Katie had learning differences.
As soon as we found out what specifically caused Katie's learning struggles, we used all of Pat's personalized learning strategies and Katie excelled in school.
Today, I'm proud to say that Katie got her Psy.D. and became a Psychologist. We are so very grateful to Pat for teaching Katie, not just what to learn, but more importantly 'how to learn' in any situation. Thank you!
- Ann Langley, Ph.D.

My two boys were getting poor grades and we used not only the Spelling strategy to help them get A's, but their confidence and motivation to learn improved so much, we used Pat Wyman's Super Teaching Strategies to help improve their grades in every subject! Thank you!

- Chris Politowski, Idaho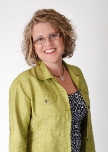 This Super Speller Strategy course literally worked overnight for my daughter!
She had a spelling test the next day, and got an "A"
Her self-esteem shot up and she used this strategy plus the others in the How to Win the School Game course to go on the honor roll for the first time ever!
Her grades improved from C's to A's! I love all the strategies because they keep my daughter on the honor roll!
- Debbie Lattuga - Parent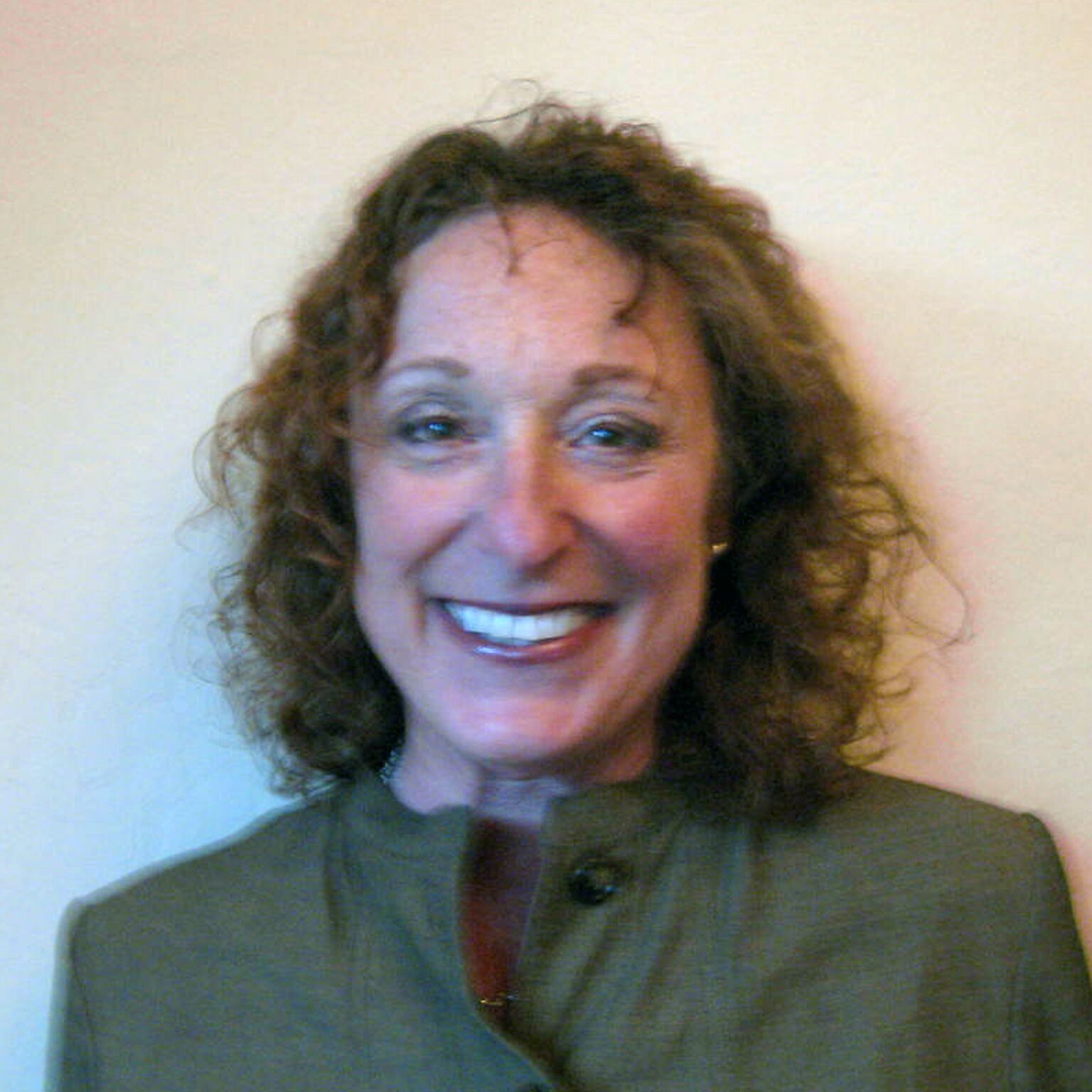 As a University Professor I read this book and knew that every teacher in our program should use it to help their students achieve top grades in spelling.
- Ellen Jones , Professor of Education


Stop using old worn-out methods to learn spelling like writing words down 10 times each and use this method instead. It gets the results you want!

-Thomas Armstong, Ph.D.
Executive Director of the American Institute for Learning and Human Development, author of 11 books, including In Their Own Way, 7 Kinds of Smart
Your Instructor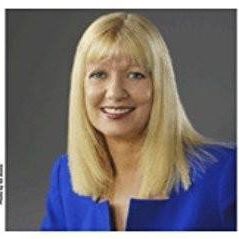 Dear Parent,
Have you ever thought about what you'd do and how your life would look, if only your child could get excellent grades in school right now? How would your child feel with excellent grades?
Let me ask you a few questions and if you answer yes, then you know you're in the right place.
Is your child, over the age of 12, underperforming in school, getting poor grades, lacking confidence in their ability to learn, read, remember and test well?
Are you feeling exhausted both mentally and physically, not knowing the best way to help your child improve their grades, in the right way, so that you know they are prepared to reach their potential and have a successful life - no matter what the circumstances?
Do you know your child is bright but they just can't seem to show it in school? Does it seem like you're going through nightly homework hassles? Do you feel like you've tried everything before but nothing has worked and your heart is simply breaking over it? Allow me to share a secret with you...
Here's The Biggest Secret Every Parent Needs to Know About Learning
What I've discovered, devoting my life to helping students succeed, is that schools tell your child what to learn but they don't show them 'how to learn' it.
And if your child is like the millions of others who don't enjoy school, and don't know 'how to learn', then sadly they are punished with bad grades, really low self-esteem, exclusion from the activities they love, and much worse. And it's all so unnecessary.

Not having the skills to know 'how to learn' and succeed in any any subject, whether it's 7th grade math,or the college or graduate school entrance exams, wreaks havoc in your life and in theirs. It causes you and your child heartache and pain every single day.
So, my promise to you is that there is a proven system to remove this pain and transform your child into a confident, successful student, who is prepared to learn and test well in any set of circumstances.
Introduction
My name is Pat Wyman. I'm the CEO and founder of HowtoLearn.com and we've been online two years even before google.
Over 500,00 students have benefitted from my 3 bundle course, called Total Recall Learning. Students raised their grades, test scores, and their confidence in themselves. What's more, thousands of teachers, all over the world, continue to take my course to empower their students with all the tools they need to succeed in school.
Your child will reap the rewards of my 30+ years of devotion, compassion and dedication to their success. I'm a noted, internationally known learning expert, award-winning best-selling author, University Instructor and Reading Specialist who gets results for your child. I've even taught medical students how to get higher scores on their medical board exams.
You may have seen my work in publications like the Washington Post, global webinars with companies like Microsoft, on the cover of Nick Jr. Family Magazine, or during hundreds of radio and t.v. shows.
My own children used the strategies in this course as well: my daughter fulfilled her life-long dream of becoming a doctor who helps save the lives of tiny, sick infants, and my son used this course all the way through college and grad school to help children in the Child and Protective Services Program and to become a screen writer.
Total Recall Learning is based on cutting-edge brain research, teaching your child how learning occurs and why learning is not about being smart.
It contains 3 unique courses that show your child how to learn, study in the most effective way, focus; how to have an extraorinary memory and how to double their reading speed.
You can expect to see transformations in your child the first three days we work together.
I designed it to give your child the extraordinary learning advantage they need and deserve in school and in life!

Total Recall Learning opens up a whole new world for your child. They prove to themselves that every single strategy works and it builds their confidence from the minute they begin. Your child receives all the learning, world memory champion, and faster reading strategies they need to reach their potential, and become the highest expression of themselves.
The results: Your child's confidence soars as they use their newfound skills.
They master learning strategies that apply to all subjects, whether it's reading, math, physics or learning another language.
They will learn how to remember anything and everything, how to motivate themselves on-demand, and focus in a new, more powerful ways that makes the most of, and respects their precious time.
Your child learns the best way to stay organized, take notes that go into their long-term memory, how to study the way their brain learns, and how to double their reading speed, using two proven methods based on long-proven brain research.
Expect to see lots positive changes in your child throughout this course - and most of all, you'll both be smiling and jumping for joy when they bring home the report card they dreamed about.
If you decide to give your child the gift of Total Recall Learning you will be helping your child succeed in life, in ways you can't even imagine.

You'll help them secure results now as well as a better future because you gave them the most essential skill of their lifetime - 'how to learn'. They will be prepared for any new learning in any set of circumstances as they graduate and move into the 21st century workplace.
When your child knows 'how to learn' it helps them to get ahead faster, re-skill or upskill to take on new responsibilities, get a better paycheck at work, and learn whatever they need to, should they decide to change careers.
My mission in this Total Recall Learning Program: To completely empower your child with everything they need for higher grades now and a lifetime of learning success because they know how to learn anything fast!
Warmly,

P.S. When your child enrolls in this course, we donate a free course to a child in need.
Frequently Asked Questions
When does the course start and finish?
The course starts now and never ends! It is a completely self-paced online course - you decide when you start and when you finish. The course is on-demand any time you'd like to view it.
How long do I have access to the course?
How does lifetime access sound? After enrolling, you have unlimited access to this course for as long as you like - across any and all devices you own.
What if I am unhappy with the course?
We want you to be happy. We have a 30-day total-satisfaction guarantee. If for any reason you are not satisfied just contact us at raisingsmarterchildren (at) gmail.com and we will be happy to refund your course fee.
Special Note from Pat Wyman
"Learning is not about being smart - it is about strategy."

Dear Parents and Teachers,
When your child struggles in any subject in school, everyone suffers. You want the very best for your child and as it turns out, school is really set up for only one kind of learner.
If your child happens to learn in a different way than he or she is taught and tested, grades and self-esteem suffers.
Your child's teacher may tell you that your student is not trying - yet, you know they are.
In order to best help your child "win the school game" we have a series of personalized learning courses that show your child how to bridge the gap between how they learn and how they are tested.
Once they use these strategies, you'll find that their whole world (and yours) turns around into one of joy and success.
Be sure and check out our other courses, by clicking the link at the top of the page that says All Courses, so your child knows "How to Learn" so they enjoy a lifetime of learning success.