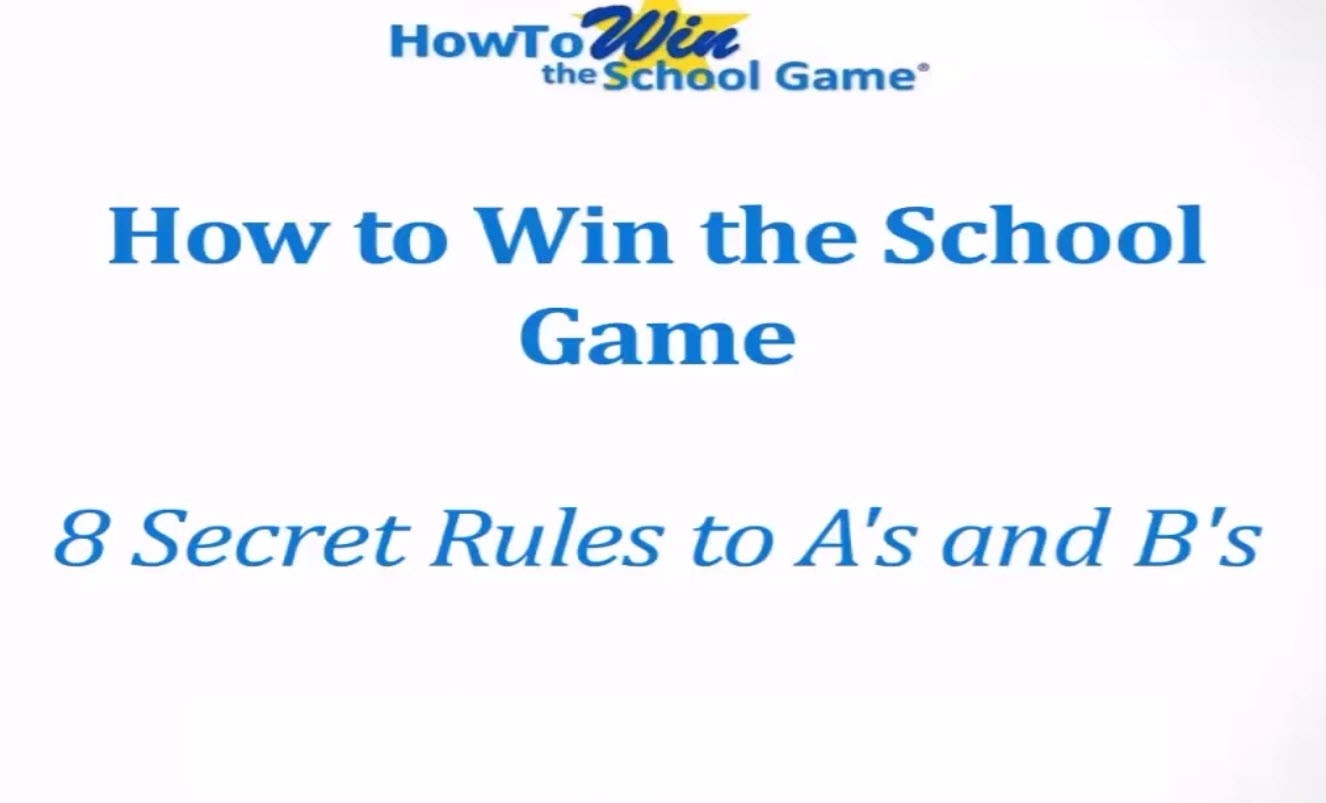 How to Win the School Game is the 8 week Master Class that shows your child 'how to learn' and the specific strategies and secrets that A+ students already use naturally.
Go from feeling baffled to being brilliant in just 8 short weeks so that you see the report card you want!
You can use this exact recipe to improve your grades and test scores.
Who This Course is For: This course is for parents and teachers with students in grades 3-college.

Length of Course: This course is approximately 8 hours long, with the one hour videos delivered once per week.
These are the 'how to learn' strategies that schools don't teach but you always wish they would.
While other programs can show your child or student 'what to learn' my personal guidance in this program is comprehensive and unlike anything else, online or off.
It shows your child "HOW TO LEARN" in every subject area so they can succeed in all their subjects - and not just for this school year, but for every year to come.
In school, kids are told what to learn, but never how to learn it.
When kids don't succeed, teachers and parents tend to blame them, but no one ever taught them the rules of how to learn and how to succeed in school.

It's kind of like a child trying out for the school sports team and instead of actually playing the game, the coach gives them a written test to see if they make the team.
That's what is really happening in school - there is a mis-match between how your child learns and how the child is tested - when that mis-match is there, your child gets poor grades.
But when it is fixed, and they the rules of the game finally, their achievement skyrockets!
This is what what makes this course so unique - each step of the way, I show your child 'how to learn' and empower them for a lifetime, not just for this one school year.

Inside you will find brain-friendly and personalized learning strategies to raise your child's grades to A's and B's.

Preview Video

This How to Win the School Game coaching program allows your child or student to understand how they learn best, so that you and they know which strategies best match the school's written testing style.

The program gives your child the learning edge you've been looking for to get higher grades and test scores.
Your child will have a clear advantage in school after using the strategies in this course.
In just 8 short weeks, imagine how you and your child will feel when you see a whole new report card - one that you both can be proud of.
You be the judge - while other programs can tell your child what to learn, I have a skill-set that others don't have and can show your child "how to learn" and not just what to learn.

What will I Learn?

✅ Why Your Learning Style is Like Finding Hidden Gold
✅ How to Solve the Learning Testing Mis-match Between How You Learn and How You Are Tested
✅ Why Learning is NOT About Being Smart and Why It's All About Strategies
✅ The Learning Strategy You Can Use to Ace All Your Tests
✅ The Recipe of Spelling Bee Champions that You Can Duplicate
✅ How to Become a Word Wizard and Quickly Master All Your Vocabulary
✅ The Study Skills Made Easy Strategies to Cut Your Study Time in Half!
✅ A Simple Way to Read Your Books in Half the Time
✅ How to Remove Any Learning Roadblocks in Your Way
✅ Which Brain-Friendly Foods Work the Fastest to Keep Your Brain Alert
✅ How to Get Yourself Motivated Even When You Don't Feel Like It
✅ Why "How to Learn" is the Real Key to Your Success So You Can Learn Anywhere, Anytime
Here are What Students Are Say about How to Win the School Game!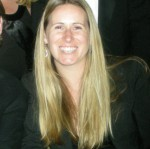 "Dear Pat,
I just wanted to tell you how much I appreciated your sweet card and very thoughtful photo and tassel frame after you received my graduation invitation.
You are definitely the miracle behind my success and I really want to thank you for helping me and believing in me from the very beginning...With your help, I was able to clear out my learning roadblocks and get the Ph.D. I always wanted."
- Katie Langley, Ph.D.

"Thank you Pat for sharing your knowledge!
I was very frustrated that it took taken 8 years to identify the real cause of my daughter's reading and learning problems and it is because of your help that we were finally able to help her become very successful in school.
I am going to do everything in my power to ensure this information reaches as many children as possible who need the kind of assessment and strategies you provide.
My daughter showed signs of learning challenges since she was six years old, and not a single test or evaluation by any professional helped us find the answers we needed. Finally, after speaking with you, I was able to follow the plan you recommended in How to Win The School Game. I am so happy we finally know what the real cause of her problem is and how to solve it.
My daughter was relieved by the knowledge her learning roadblocks were not related to her mental ability. Thank you so much for your commitment and dedication to the education of all children!"
- Cecelia White, Parent, Baltimore, MD

"Pat Wyman's How To Win the School Game coaching program is the missing link to helping students reach their highest learning potential.
Being a pediatric occupational therapist, I have used other programs before, but we did not see results for months.
Pat's program IMMEDIATELY helped my daughter develop strategies to remember math facts, stay organized and manage her time better. I am truly grateful for Pat's warmth, motivating teaching style and highly effective strategies.
If you want your child to truly succeed, then Pat Wyman's coaching program is for you."
- Debbie Milam, Parent and UPI Syndicated Columnist, Florida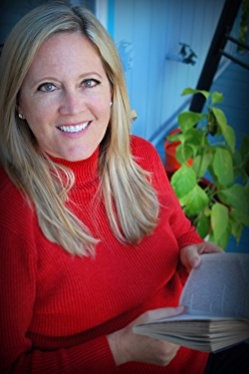 "I believe in setting your child up for success. I know Pat, and I trust her.

Not only has Pat helped my own children, she has helped thousands of others through our work on Homeschool.com. These classes will make learning and getting good grades so much easier for your child. The strategies will help your child now, in high school, and in college."
- Rebecca Kochenderfer, Author, The Joy Journal and co-founder of Homeschool.com

"It is because of Pat's insight, caring and real results, that my son Brandon will no longer have to struggle like he has since the second grade.
From the minute I met Pat, she immediately knew what to do to help my son, and we did it. Brandon was successful the first week and all the years thereafter! After taking this course, an implementing the strategies, it was the first time he actually experienced success. His self-esteem skyrocketed.,
If your child struggles in any way in school, I know these classes will result in the changes you want -- quickly.
Thank you Pat. I don't know what we would have done if we hadn't met you when we did."
- Maria Lua, Parent, Santa Rosa, CA
Your Instructor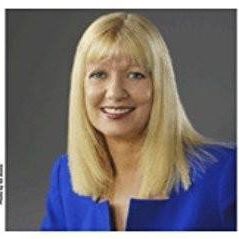 Pat Wyman, M.A. gets results for all learners. Her personalized learning strategies raise grades and test scores and she shows students how to bridge the gap between the way they learn and how the school tests them.

Wyman is is the best selling author of more than 10 books , including Smarter Squared: How to Use Personalized Learning to Master School Faster and Create the Future You Want!, Amazing Grade s: 101 Best Ways to Improve Your Grades Faster and more. She is a university instructor, and known as America's Most Trusted Learning Expert.

Wyman is also the founder and CEO of HowtoLearn.com online since 1996, and has been successfully coaching teachers, students, and solving learning challenges for students and adults for more than 30 years.
Pat is a reading specialist, former school vice-principal and had studied neuroscience and how the brain learns her lifetime. She's made it her life's mission to empower learners in school, at work and in every aspect of their life.

Her work has appeared in the Washington Post, Nickelodeon, Woman's World and she's been on countless radio and T.V. Programs.

When you want your child to succeed in school, use Pat's learning strategies and ask her more about her Personalized Learning Assessment in order to discover all your child's strengths and areas that can be improved in order to raise their grades, test scores, confidence and learn 'how to learn' for a lifetime of learning success.

Course Curriculum
How to Win the School Game - Introduction ( Week 1 )
Available in days
days after you enroll
How to Win the School Game - Coaching Session 2 ( Week 2 )
Available in days
days after you enroll
How to Win the School Game - Coaching Session 3 ( Week 3 )
Available in days
days after you enroll
Frequently Asked Questions
When does the course start and finish?
The course starts now and ends after 8 weeks ( One lecture each week )! It is a completely self-paced online course - you decide when you start and when you finish.
How long do I have access to the course?
How does lifetime access sound? After enrolling, you have unlimited access to this course for as long as you like - across any and all devices you own.
What if I am unhappy with the course?
We want you to be happy. We have a 30-day total-satisfaction guarantee. If for any reason you are not satisfied just contact us at raisingsmarterchildren (at) gmail.com and we will be happy to refund your course fee.